Cutting down the price of a car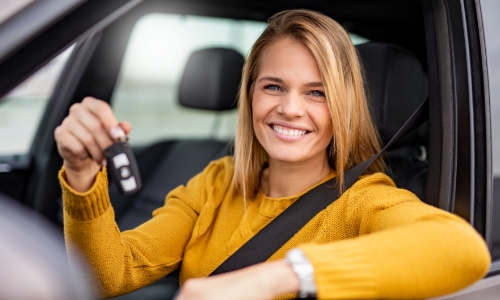 As the weather gets nicer, it's the perfect time to purchase a car. While Mother Nature can make the actual act of buying a car more enjoyable, she can't help cut down on the amount you have to pay for your automobile. A report from vehicle valuation organization Kelley Blue Book found that the average price for a light vehicle in June 2014 was $32,342. That is just the vehicle and does not include insurance or any other fees. This can set you back, especially if you're tight on money. Here are a few ways you can cut down the price of a car and still get a dependable vehicle:
Buy used
Previously owned vehicles are not necessarily out-of-date clunkers and are often just a few years old. They're also, of course, less expensive than newer cars. Remember, when you buy a new car, its value will drop after you purchase it. A report from Edmunds found that the value of a car decreases 11 percent after you drive it off the lot. Buying used does not mean you have get a car from 20 years ago, but you can search for models that are three or four years old that are still in good condition.
Get preapproved first
When you walk into a dealership, the salesperson probably already has a full list of financing options for you. Instead of getting flustered by a seemingly countless options, try to get your financing done beforehand. Apply for preapproval with a few financial institutions before you start shopping. Only apply with lenders you feel comfortable with, because too many applications can result in your credit report getting pulled, thus hurting your credit score. Your preapproved loan should be good for two months, which should give you plenty of time to find a car.
Choose when to buy a car wisely
Timing is key to finding an affordable car. You may see that if you're patient, the price of the vehicle will drop. Try to wait for the end of model year, which is between August and October.
Also think about what day you purchase the car. The final days of the month are a good time frame, as sellers cut down prices in order to meet quotas for the month.
The information provided in these articles is intended for informational purposes only. It is not to be construed as the opinion of Central Bancompany, Inc., and/or its subsidiaries and does not imply endorsement or support of any of the mentioned information, products, services, or providers. All information presented is without any representation, guaranty, or warranty regarding the accuracy, relevance, or completeness of the information.