Student loans and homeownership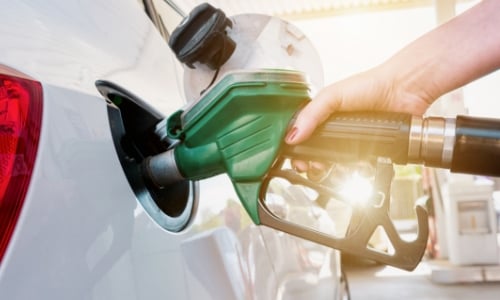 A report from Harvard University's Joint Center for Housing Studies stated homeownership among the 25-to-34 age demographic dipped nearly 8 percent from 2004 to 2013 [1].
But what's the cause for the drastic drop in such a short period of time?
Many financial experts, including John Dyer, of Carlisle & Gallagher Consulting Group, said young adults are much more likely to depend on student loans to pay their way through college compared to previous generations. Dyer pointed to rising educations costs that have exceeded inflation and a generally weak economy.
"What seems to be happening is you have a pause in your housing pipeline," Dyer told The New York Times. "Where a younger generation would normally be buying homes, it's just not happening."
During the nine-year span when homeownership dipped roughly 8 percent for young adults, student loan debt climbed by more than 400 percent, surpassing the $1 trillion mark.
College debt and home ownership
Sarah Billings, a 27-year-old college graduate, knows all about the pitfalls of severe student loan debt.
Despite trying to save money by choosing a public school, Billings still had roughly $60,000 in debt when she graduated with a bachelor's degree in social work. That was a few years ago. Billings still doesn't have a full-time job, as she freelances and works part time to pay her rent. She told Zillow she's living with two roommates to keep her rent at $400 per month [2].
Ironically, one of the places where Billings works is a nonprofit where she helps Americans find reasonably priced housing options and mortgages.
"It's striking in some way that here I am trying to end homelessness and help people who are marginalized by our system, but in order to do this work I love doing, I've got to live paycheck-to-paycheck and not be able to invest in and strengthen my own financial future," Billings said.
What should millennials do?
Billings said she hasn't been able to save enough for a down payment because of her combined monthly rent and student loan debt. She recently directly tweeted at Julian Castro, secretary of Department of Housing and Urban Development, to ask what her options were despite being burden by student loans.
Castro said he left law school with $80,000 in debt and a monthly payment that looked about the same as a mortgage payment. He added students should try to find some financial consolation by deferring their loans.
"For folks dealing with student debt, I'd say try to address that in the smartest way possible, but also recognize that buying a home is about building up equity and wealth," he said.
Stan Humphries, chief economist at Zillow, agreed with Castro's assessment and said education generally puts people in a better spot to make home investments while also typically providing higher wages.
Billings sees some value to those points, but she admitted it she doesn't want a high mortgage payment and hopes to not borrow too much.
"I've been accepted into a master's program but decided not to go at this point, because I don't feel like I can make that kind of financial commitment," Billings said. "It just feels like you're digging a hole."
Renting vs. owning
While many young adults who leave the nest choose to rent rather than own in order to avoid a down payment, renting isn't as cheap as it used to be. According to a report from CNBC, renters paid nearly 5 percent more in 2014 than they did in 2013 [3].
Financial analysts stated these types of increases in rent will lead many millennials to the bank to take out loans to buy a home in the coming years.
[1]. College Debt and Home Buying
[2]. Sarah's Story: College Debt Keeps Affordable Housing Pro From Buying a Home
[3]. More on Student Debt & Millennial's Impact on Housing; Home Price Trends
The information provided in these articles is intended for informational purposes only. It is not to be construed as the opinion of Central Bancompany, Inc., and/or its subsidiaries and does not imply endorsement or support of any of the mentioned information, products, services, or providers. All information presented is without any representation, guaranty, or warranty regarding the accuracy, relevance, or completeness of the information.