4 budget-friendly activities for summer fun in Jefferson City
With summer comes free time and great weather… and the temptation of spending your spring savings.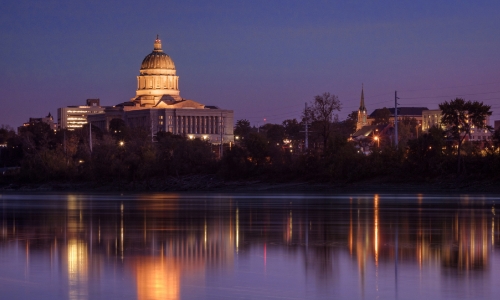 With no school and a summer job or two, money is likely burning a hole in your pocket. Though summer vacation is a time to relax, by the end of your break you may find you have relaxed your budget more than you originally planned. So what's the solution to your summer spending? Here are four activities to add to your summer calendar that won't break the bank.
1. Downtown Jefferson City
Visit historic Downtown Jefferson City for a unique location that has something for everyone. From bars to boutiques, museums to movies, it's easy to find the right experience for you. The area is known as the heart of the Jefferson City community, and is the home of such noteworthy summer events as Thursday Night Live and Salute to America.
2. Binder Park
Known for its largely natural landscape, Binder Park resides on the west end of Jefferson City. Its 644 acres contain softball fields, sand volleyball courts, a disc golf course and so much more. Binder Park is also the home of a 155 acre fishing lake, perfect for sailing or kayaking on a warm summer day.
3. Central Dairy
Who could visit Jefferson City without a trip to the famous Central Dairy ice cream parlor? Established in 1920, the ice cream parlor continues to serve its renowned ice cream to this day. Cool off with a classic cone or explore one of their many flavors of malts, shakes, sundaes, or sodas.
4. Joe Wilson's Serenity Point
Head down to the river and check out Wilson's Serenity Point at Noren Access! Enjoy the beautiful view of Jefferson City while standing on the edge of the Missouri River. Take your excursion a step further with a walk across the Missouri River pedestrian bridge. The bridge is fully ADA accessible and provides visitors with a stunning view of the Missouri State Capitol Building.
Filling your summer with these low budget activities will help keep spending down, and summer fun up!
The information provided in these articles is intended for informational purposes only. It is not to be construed as the opinion of Central Bancompany, Inc., and/or its subsidiaries and does not imply endorsement or support of any of the mentioned information, products, services, or providers. All information presented is without any representation, guaranty, or warranty regarding the accuracy, relevance, or completeness of the information.