5 Steps for Ensuring Small Business Success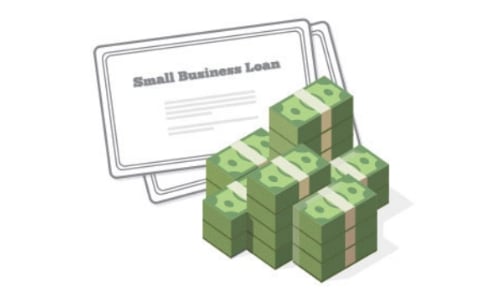 Small businesses are often looked at as the backbone of the American economy.
While many investors and consumers focus on big name corporations that annually make billions in revenue, it's actually small businesses that are considered more vital to the overall health of the country.
According to the U.S. Small Business Administration, some 28 million small businesses across the country account for nearly 54 percent of sales in the U.S. [1] Small businesses range in size from midsize companies to mom and pop shops commonly found in cities and small towns.
A lot of the attention with regards to jobs are typically focused on the multinational corporations with the number of employees exceeding the thousands. But in reality, 55 percent of individuals work for a small business, and since 1970, roughly 66 percent of new job creation occurs because of small businesses.
It's no secret small businesses provide many benefits to the everyday citizen. But you can also benefit if you're looking to own and run your own business. A lot of work will be needed, but the payoffs are worth the venture alone.
Here are five steps to ensure your success: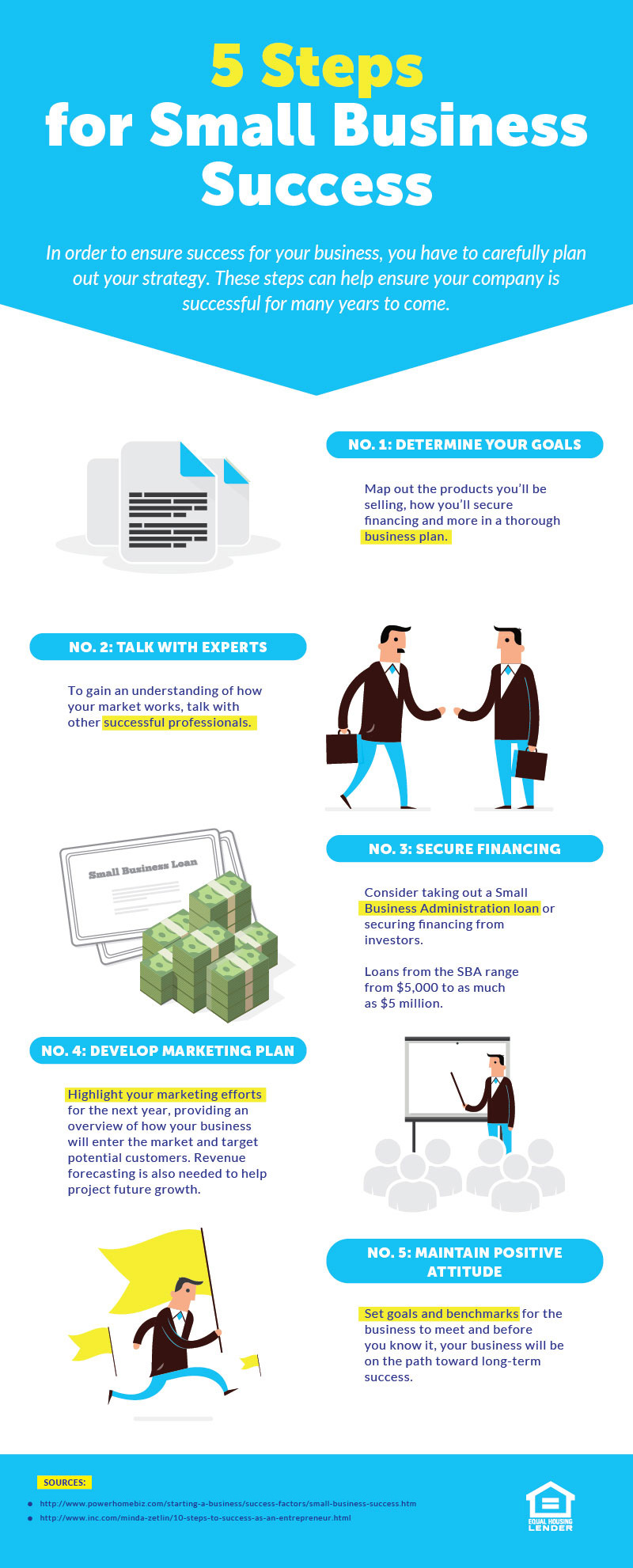 No. 1: Outline your goals
Every business needs a goal. Starting with a business plan, outline what your business objectives are, how you'll secure financing and more.
A business plan is needed to help guide you during the process and show you're serious about running your own company.
No. 2: Seek advice
Understanding the hardships and other technical undertakings of the small business world is a must. Don't hesitate to speak with other successful small business professionals who might be able to give you some much-needed advice.
No. 3: Financing 101
Every small business needs to have enough capital to get off the ground. From buying stock, to promotional materials, financing is a must.
Luckily, the SBA offers loans ranging from $5,000 to as much as $5 million.
No. 4: A strong marketing strategy
Marketing is essential because you need to spread the word about your products to new customers. Without a marketing plan, you'll have difficulty building the customer base.
No. 5: Positivity comes first
Starting a small business may be overwhelming at times, but throughout it all, you'll need to maintain a positive attitude. Focus on setting goals and benchmarks that are attainable to help keep you on the right track.
[1]. Small Business Trends
The information provided in these articles is intended for informational purposes only. It is not to be construed as the opinion of Central Bancompany, Inc., and/or its subsidiaries and does not imply endorsement or support of any of the mentioned information, products, services, or providers. All information presented is without any representation, guaranty, or warranty regarding the accuracy, relevance, or completeness of the information.