Employee benefits worth exploring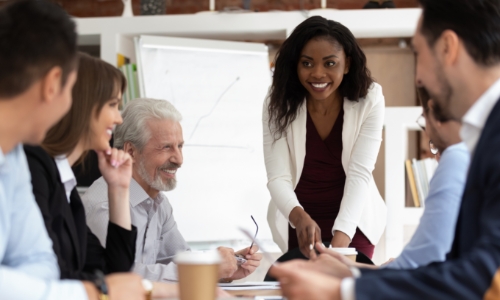 Today, student debt is more common than credit card debt.
A large majority of students who have graduated in recent years have found themselves in debt. According to The Wall Street Journal, 71 percent of graduates in 2015 finished school with at least one student loan [1]. Two decades ago, the total percentage of graduates with a loan was less than half, and 10 years ago, 64 percent of students finished school with a loan.
Unfortunately, those numbers are only for undergraduate students. Costs are higher and potentially more burdensome for graduate students and those who attend a for-profit institution.
As such, recent graduates typically enter the job market with a mountain of debt. A majority of employers know this and can institute certain programs to help employees pay back their loans.
Not only will workers benefit, but so too will the employer.
Create a financial wellness program
Companies are looking to always remain competitive in whatever industry they're in, and to do so, they need employees who can complete their work on time and efficiently. This is not always possible if a majority of the workforce spends their day worrying about how they will afford rent, groceries and next month's heating bill, all because of their large student loan payment.
A financial wellness program seeks to help employees out as need be. There are two basic parts to this type of program, according to Forbes contributor John Wasik: evaluation and assistance [2].
By meeting with your employees, you can better understand the financial hardships they may be going through. With regards to student loans, you can help identify the best possible course of action to pay them back.
Productive workplaces rely on employees who are able to concentrate on their work, and a financial wellness program is one way to help out.
Tuition reimbursement
While more individuals are obtaining a bachelor's degree, very few continue school, as less than 10 percent of the population has a postgraduate degree, with the most common among that group being a masters.
But obtaining a master's degree opens the door to numerous opportunities in the workforce, and it's not uncommon to have employees work for a few years at your company and then head back to school.
There are two downsides to this on both ends, with graduate school in the U.S. being quite expensive and the possibility you will lose a top employee.
The solution may be to offer a tuition reimbursement plan. Essentially, the company will cover the costs associated with obtaining a postgraduate degree.
Employees will benefit because they will avoid taking on more debt while still being able to work for a company they enjoy. On the business side, the company will be able to maintain employee retention and help workers develop and refine skills which can be helpful to the business in the future.
Student loan debt at the undergraduate and postgraduate level is an issue many employees worry about. Companies looking to help can offer some plans to eliminate debt and improve the well being of their workers.
[1]. Congratulations, Class of 2015. You're the Most Indebted Ever (For Now)
[2]. The Hottest New Employee Benefit: College Loan Aid
The information provided in these articles is intended for informational purposes only. It is not to be construed as the opinion of Central Bancompany, Inc., and/or its subsidiaries and does not imply endorsement or support of any of the mentioned information, products, services, or providers. All information presented is without any representation, guaranty, or warranty regarding the accuracy, relevance, or completeness of the information.