Facing negative equity is never easy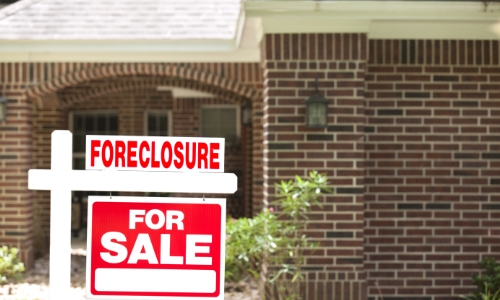 Americans who are underwater on their homes face a difficult plight: Should they sell or rent their property and take a significant financial loss, or should they bide their time and keep making mortgage payments in hopes the property value rises?
It's a situation every homeowner must consider on their own. There is a third option, but most people will do anything to avoid falling back on it. The option, a foreclosure or short sale, can severely damage a person's credit and hurt home buying decisions in the future.
Svenja Gudell, Zillow's director of economic research, told The Atlantic many young homeowners are finding themselves between a rock and a hard place [1]. Young owners are particularly at risk of falling underwater on their mortgage loans because many homes that were bought at an affordable price are now heading for or already hold negative equity.
"In the lowest third of the housing market, not only are you more likely to be underwater, but homeowners tend to be very deeply underwater," Gudell said. "It will take a really long time to lift some of those homeowners out of negative equity. And some of them will never reach positive equity."
She added there is a strong probability that many of those underwater properties will never emerge from the mortgage debt that is owed on them.
Millions of homes are underwater
With the U.S. having approximately 5.4 million mortgaged properties in negative equity at the end of 2014, underwater mortgages are a serious problem that isn't going away anytime soon.
The nation's properties with negative equity accounted for 10.8 percent of all mortgage properties in the U.S. at the end of the fourth quarter in 2014, according to 24/7 Wall Street [2]. That's a slight rise from the end of the third quarter in 2014 when 10.7 percent of all mortgage properties faced negative equity.
Not surprisingly, properties with negative equity seem to be bunched together in markets that were hurt by the housing crisis.
The top five metro areas with the highest percentage of underwater homes were Tampa, Florida, at 24.8 percent; Phoenix, Arizona, at 18.8 percent; Chicago at 18.5 percent; Riverside-San Bernardino, California, at 14.8 percent; and Atlanta at 14.6 percent.
The Phoenix Business Journal reported home values in Phoenix are on a gradually climb, but it still hasn't been enough to counterbalance the percentage of underwater homes in the area [3]. Homes in the city notched a 5.4 percent value increase in 2014, according to the Arizona State University's W.P. Carey School of Business.
The perils of homeownership
Anthony Walker, 29, is among the minority when it comes to millennials who have purchased a home. But buying is looking like a decision he's regretting after his home fell into negative equity.
Walker bought a two-bed, two-bath condo in East Orange, New Jersey, which is less than 20 miles away from New York City. Being so close to The Big Apple, Walker looked for a reasonably priced home in a fledging neighborhood.
The problem was the neighborhood didn't exactly thrive the way he thought it might.
"That transition that we thought was going to happen didn't," he said. "I think it's partly because of the financial crisis. Some of the developments in the area got either put on hold or shelved. I would say that our mortgage is somewhere around $210,000 today. And I would guess that the property is worth $125,000. So we're still 40 percent underwater."
It's a warning for young buyers. Make sure the neighborhood is in good shape before making any large investments. One tip to consider is moving near a Starbucks. Zillow reported homes near coffee shop appreciated 96 percent between 1997 and 2014 compared to a 65 percent appreciation rate for homes without a Starbucks in the neighborhood [4].
[1]. Stuck With a House That Can't Be Sold
[2]. 4 States Account for Nearly a Third of Underwater Mortgages
[3]. Living underwater: Phoenix, Arizona among worst in homeowners with negative equity
[4]. Starbucks increases neighborhood, home values
The information provided in these articles is intended for informational purposes only. It is not to be construed as the opinion of Central Bancompany, Inc., and/or its subsidiaries and does not imply endorsement or support of any of the mentioned information, products, services, or providers. All information presented is without any representation, guaranty, or warranty regarding the accuracy, relevance, or completeness of the information.