Have you taken these expenses into account?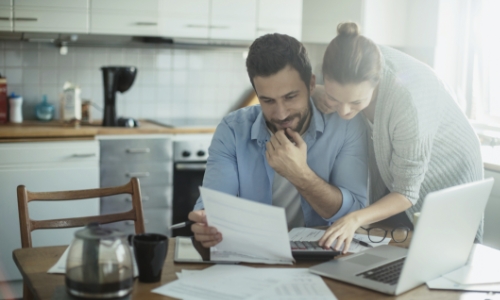 The dream of every 20-something year old, especially after graduating college, is to finally move out of their parents' house establish independence. Well the dream for most. Living alone, or with a few roommates can be a fun experience, and one that teaches some valuable lessons.
These lessons are particularly noteworthy because many involve finances. You don't grasp just how much you will spend on your living expenses until you finally move out. Believe it or not, there are more expenses than just the monthly rent.
Whether you're a recent graduate or found a stable job that allows you to comfortably live on your own, it's important to keep in mind some of your unexpected expenses
Home necessities
This category encompasses much more than your food and toiletries. You'll need to plan for the items you take for granted, such as garbage bags, trash cans, furniture, silverware and even decorations.
With that in mind, create a list of items you need, and those you want. Then it's on to the research stage so you can find a cost-effective solution. For example, if you're in need of a bed frame, try checking online auction sites for some bargains. You can even find plates, bowls and more at dollar stores.
Home eating
You've most likely been told how cost effective it is to eat at home instead of buying lunch and dinner everyday. While true, home cooking may cost you a fortune if you don't plan out your grocery shopping.
Wandering into the grocery store without a list of what's needed is a recipe for disaster, as you will most likely end up buying more than you envisioned. Always create a shopping list and stick to it.
Furthermore, scour every available place for coupons. You may even want to consider basing your weekly shopping list off of what's on sale. You'll typically find deals and more in your area's Sunday newspaper.
Loyalty programs are also a must, as you'll be rewarded for shopping at the same grocery store. These rewards can range from a free item or more, to a certain percentage off your next bill. You should also shop at discount grocers to save even more money from time to time.
Unknown fees
Depending on where you live, you may have to pay extra fees on top of your monthly utilities. Garbage pickup, unknown taxes and even activation fees are all expenses you have to take into account.
If you haven't already, try to calculate what you'll pay every month outside of rent and utilities, recommended Forbes contributor Jennifer Calonia [1]. You can ask around residents of your neighborhood and check with service providers about activation fees and how to potentially avoid them.
Moving out is something most young adults look forward to, but they also have to take into consideration some of the many expenses that come along with the change of scenery.
[1]. 4 Unexpected Costs When Leaving Your Parents' Nest
The information provided in these articles is intended for informational purposes only. It is not to be construed as the opinion of Central Bancompany, Inc., and/or its subsidiaries and does not imply endorsement or support of any of the mentioned information, products, services, or providers. All information presented is without any representation, guaranty, or warranty regarding the accuracy, relevance, or completeness of the information.