How to earn a side income [Infographic]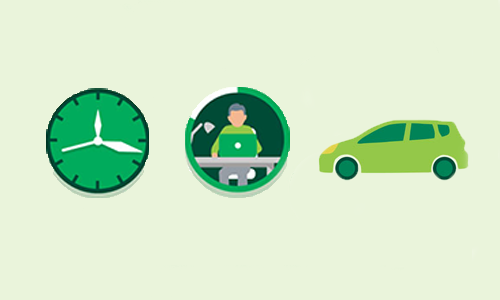 You don't need to always rely on your full-time job for income.
Sometimes, you just need an extra few bucks to save for that summer vacation you've always wanted to take or maybe pay off your student loans faster. Whatever your reason may be, you can find that the opportunities to earn a side income are endless.
You don't necessarily need to get a part-time job to make more money. Instead, technology and startups have come together to build services that allow you to find job opportunities when you need them. You can even dictate how many hours a week you want to work.
The following types of work represent excellent ways to make money on the side in the digital age: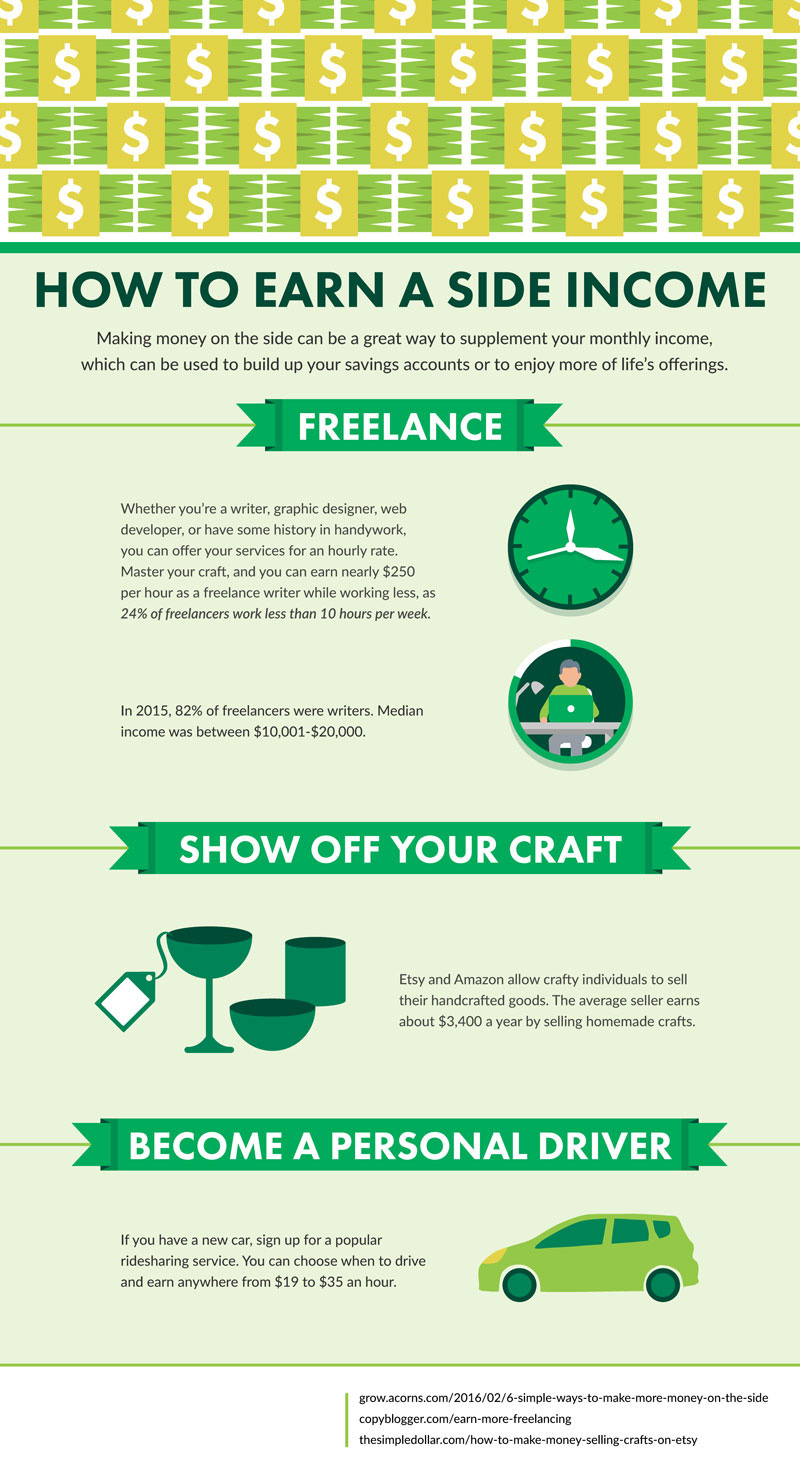 Freelance
These days, writers and editors aren't the only professions where freelancing comes in handy. Whether you are an expert with crafts or have intricate knowledge pertaining to coding and mobile application development, you can use your talents to find jobs on the side.
In fact, you can make up to $250 an hour and work fewer than 10 hours a week. Using those numbers, 10 hours of work will net you as much as $2,500, which can help you pay the rent without having to dip into your main paycheck.
Sell homemade goods
Popular websites such as Amazon and Etsy have introduced ways for independent artists and craft makers to sell their homemade goods. Financially, you can earn up to $3,400 per year selling your goods on some of these sites. But that can change if more people place orders. You never know — what started out as a side business may blossom into a full-time opportunity.
Explore the city and drive
Ride-sharing services are popular with many people these days. If you own a car, you can potentially make money on the side by driving passengers around your city. You are able to drive whenever you want and for however long you desire.
There are a few ride-sharing services to try out, and depending where you live, you can earn anywhere from $19 to $35 an hour.
Side income isn't always about having extra spending money. Sometimes you want to get ahead financially and quickly pay off student loans or buy a home. By combining a full-time job with making money elsewhere, you'll achieve those dreams in no time.
The information provided in these articles is intended for informational purposes only. It is not to be construed as the opinion of Central Bancompany, Inc., and/or its subsidiaries and does not imply endorsement or support of any of the mentioned information, products, services, or providers. All information presented is without any representation, guaranty, or warranty regarding the accuracy, relevance, or completeness of the information.