How to save money on commuting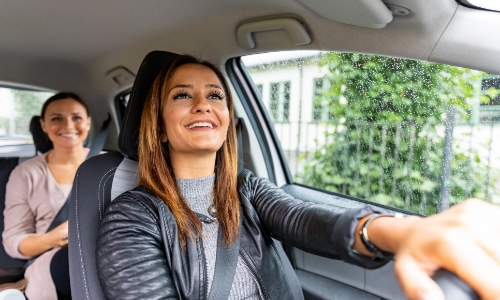 The standard work day can seem a lot longer if you have to also deal with a long commute. Being stuck in a car for a number of hours per week can be taxing on your body, but it can also affect the state of your checking account. Commuting can be expensive, but there are number of ways to cut down on these costs. Here are a few ways to help you save money on your commute:
Fill up your tires
Sitting on the highway in your car and watching the traffic slowly inch forward can be frustrating, but it can also weigh on your tires. By sitting in one place for a long period of time, your tires can begin to deflate. The lower your tire pressure, the harder it will be to drive your automobile. This can cause you to use more gas or suffer more damage to your car.
In order to avoid going to the gas station so much, try filling up your tires every morning before you hit the road.
Carpool to work
Commuting by yourself to work can be a lonely experience, so it wouldn't hurt to ask your fellow co-workers if they want to carpool together. Not only would this provide you with much-needed company, but you can also save money in the process.
By getting a carpool together and switching off days, you can save on gas money. Plus, when it is your turn to drive, you can ask your co-workers for a few dollars for gas.
Ask to telecommute
Many businesses are becoming more technologically savvy and many allow their employees to work from home. Asking your employers to work from home, even one day a week, can allow you to save on commuting costs. One day may not seem like a lot, but those savings will add up over the course of a year.
Get a quick auto fix
If you feel as if your car is running a bit sluggish, you should take it in for a quick fix. If your mechanic alerts you that your air filter needs to be replaced or your oil needs to be changed, you should consider it. These car repairs will be a great investment as they will help your car move smoother and cut down the length of your commute.
The information provided in these articles is intended for informational purposes only. It is not to be construed as the opinion of Central Bancompany, Inc., and/or its subsidiaries and does not imply endorsement or support of any of the mentioned information, products, services, or providers. All information presented is without any representation, guaranty, or warranty regarding the accuracy, relevance, or completeness of the information.