Small businesses and bankruptcy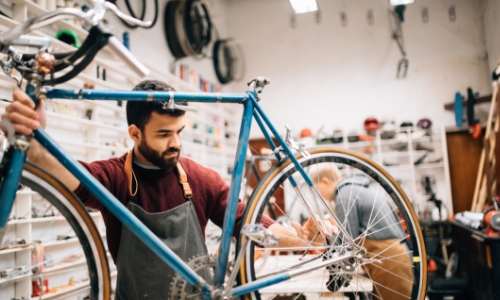 Small-business owners who have contemplated filing for bankruptcy might want to reconsider, according to recent findings from The Wall Street Journal [1].
Businesses that file for bankruptcy to save a venture are frequently hit with a bill of $100,000 to $300,000, lawyers told the Journal. In some instances, business owners could face costs double that amount if creditors are quarrelsome.
"It's a little bit of a sticker shock when you figure out how much you actually owe, especially when the odds are not great of coming out of bankruptcy," John Lavin, M. Slavin & Sons' chief financial officer, told the Journal. Lavin emphasized the lofty legal costs businesses face when trying to safeguard a venture from creditors.
Lavin knows the pitfalls firsthand. His fish wholesaler company tallied massive professional fees in its Chapter 11 case three years ago. The company had to pay $1.68 million in fees.
Still, corporate bankruptcy filings were down across the board in 2014. Business bankruptcy filings were down 56 percent in 2014 compared to the recession peak in 2009, dropping from 60,837 to 26,983. The total number of bankruptcy filings in 2014 reached the second-lowest point since 2001, the Administrative Office of the U.S. Courts reported [2].
Small-business owners should do everything in their power to pay back their loans without filing for bankruptcy. Here are a few tips from the pros:
Bankruptcy is a bad idea for most small companies
Jim Rudnicki, who specializes in business revitalization as president of Rudnicki & Associates, told Intuit that small businesses should do whatever it takes to avoid filing for bankruptcy. He said business owners should instead come up with new ideas to succeed or look for alternatives outside of the court.
"You can turn around a failing business if a viable core still exists, there's enough cash flow to support the turnaround process, and key employees are willing and able to do what's required," Rudnicki said.
Locate more cash
Sure, finding more cash sounds easier said than done for struggling businesses, but Rudnicki said there has to be some working capital if a business wants to pick itself up from the depths of near bankruptcy.
"Without [enough money], you'll likely be so overwhelmed that you won't be able to identify and address the root causes [of the problem]," he said.
Rudnicki said most businesses can find some extra cash through liquidation or more stringent management of the budget.
Expert Business Advice reported trimming inessential costs as the best way to improve a company's financial standing. This means a business owner will need to go through the books and discard any sections of the business that aren't generating profit or important to business success.
What if a business can't be saved?
If a business owner decides to cut their losses, it might be a good idea to avoid the court and look to the Assignment for the Benefit of Credit Collectors. ABCs policies are different from state to state, but the American Bar Association stated this process can save time and expense for a failing company. Rudnicki said the ABC process continues to be "a cheaper and faster alternative to a Chapter 7" filing in his home state of Illinois.
Certain ventures just aren't able to keep up with the times and thus need to be scrapped as soon as possible by the owners.
"Some businesses fail because they no longer serve a purpose for a large enough customer base, so there's really no reason to invest the time and energy trying to develop and implement a turnaround plan," Rudnicki said. "It's simply better to liquidate them and move on to a more beneficial endeavor."
[1]. The High Cost of Saving a Failing Business
[2]. The Year in Bankruptcy: 2014
The information provided in these articles is intended for informational purposes only. It is not to be construed as the opinion of Central Bancompany, Inc., and/or its subsidiaries and does not imply endorsement or support of any of the mentioned information, products, services, or providers. All information presented is without any representation, guaranty, or warranty regarding the accuracy, relevance, or completeness of the information.