Staging can speed up a home sale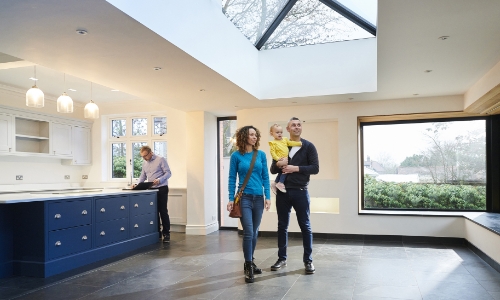 There are a few mistakes homeowners continue to make when trying to sell their home, according to Chris Polychron, president of the National Association of Realtors [1].
One key area homeowners need to focus on is curb appeal and staging. While some sellers know how to stage their home for sale, those unsure of proper etiquette or techniques should make investments in having it professional staged. A professionally staged home can sell five to seven times faster than non-staged homes, according to the Real Estate Staging Association.
Giving the landscaping some extra care, buying new furniture for a contemporary look or repainting with neutral colors are three simple ways to stage a home for a successful sale.
"At a minimum, homeowners should conduct a thorough cleaning, haul out clutter, make sure the home is well-lit and fix any major aesthetic issues," Polychron said.
Many real estate agents also recommend removing personal items - such as pictures - from a home in order to give prospective buyers a chance to visualize their families in the space. Here is a short checklist to consider before listing your home:
Get a home inspection
It's never a bad idea to know the ins and outs of your home before a sale, which is why getting a home inspection can go a long way toward boosting the speed of the sale.
Trulia reported it's standard operating procedure for sellers to conduct a home, roof or pest inspection before the property is listed for sale. Some sellers then choose to repair any problems, while others offer full disclosure upfront that certain parts of the home might need maintenance. Being upfront during the negotiation process tends to work in favor of the seller.
A home inspection can also help sellers make sure their property is move-in ready. As soon as the property goes to listing, homeowners should be prepared to show their home at any time, which means it needs to be free of clutter and looking sharp.
Know the market
If your home is likely to be sold to a first-time buyer or young family, you might want to consider putting a little money into the property and sprucing it up, according to Paul Reid, a Redfin agent based in Southern California [2].
"First-time homebuyers in particular don't want to come in and do a ton of work," Reid told Time. "They're making a huge financial commitment and don't want a money pit. I've seen it time and again where a buyer will get in escrow, have the inspection, and back out because the list is overwhelming."
By taking care of some of the bigger potential headaches, sellers open themselves up for better offers and a wider range of people who might be interested in the property.
Know the season
While the spring and summer usually offer the best times for steady foot traffic among prospective buyers, there are ways to boost a home's appeal during the fall and winter. Bankrate reported sellers should call attention to the fireplace during those cold winter months [3]. Sellers can also add throw rugs around the house to make the home appear warmer and cozier.
During the fall, sellers can use seasonal scents inside their home when showing it. A pumpkin on the porch can also be a nice touch, and sellers should remember to take care of any leaves that may fall into their yard during this time of year.
In the spring and summer, sellers should spotlight patios and outdoor spaces. Bankrate recommended placing fresh-cut flowers in and around the home, as bright colors tend to be more attractive during the warmer parts of the year.
[1]. Mistakes people make when selling a home
[2]. If You Want to Sell Your House This Year, Start Doing These Things Now
[3]. Winning Tips for Buyers and Sellers in Sellers' Markets
The information provided in these articles is intended for informational purposes only. It is not to be construed as the opinion of Central Bancompany, Inc., and/or its subsidiaries and does not imply endorsement or support of any of the mentioned information, products, services, or providers. All information presented is without any representation, guaranty, or warranty regarding the accuracy, relevance, or completeness of the information.