Tips for improving curb appeal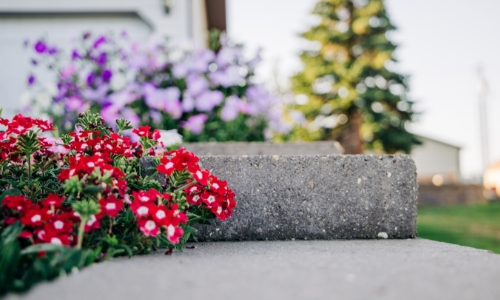 First impressions might be more important than you think - especially for home sellers looking to sell their home quickly in the real estate market.
That's because the exterior of your home will be the first thing any potential buyer will see when visiting. In fact, if your home has an inferior curb appeal compared to others on the block, some buyers might not even check out the rest of the home, instead choosing to move on with their search, the Press Democrat reported.
However, if a potential buyer loves what you've done with the outdoor space, they might be much more likely to check out the area and buy the property. Here are a few tips to consider when selling a home or making investments in improving curb appeal:
Outdoor space matters
A smart looking outdoor space can make or break a home sale, Brian Murray, a New Jersey-based real estate broker, told Trulia.
"I once had a client willing to sell her condo and spend tens of thousands more for the same interior space, just so she could have a 3-by-5-foot terrace," Murray said.
Homeowners should emphasize the front entrance of their home, Trulia said. If a front door needs replacing, repairing or a fresh coat of paint, this should be one of the first items you address as you start your home-selling journey.
Making investments in the front entrance is almost always a smart move. A new steel door averages 100 percent return on investment, which is one of the best home improvement options for sellers, Remodeling Magazine reported.
Make sure your yard goes green and stays green
The lawn and greenery surrounding the house should also be primped and arranged. A green lawn can attract potential buyers as well as properly manicured trees and bushes. Home sellers should secure tree branches and bushes away from power lines and the house's roof or gutters.
A mature, healthy lawn can really add value to a home, but sellers with a front yard that is still progressing shouldn't fret too much, Trulia stated. Sellers should keep their lawn green, even if other plants are still blossoming

Planting a tree is a prime way to raise curb appeal without breaking the bank,DIY Network reported. Home sellers can plant a tree for as little as $25, although it will take some time to plan where the tree will go and plant it yourself. It's important to consider how large the tree will become and how it will transform the exterior look of your home.
Be ready to do some cleaning
Homeowners should consider cleaning their gutters and power washing their exterior siding, according to The Press Democrat.
If your gutters are warped or in bad shape with rust, consider replacing them. Gutters can outline the look of a home and can have a positive or negative impact on curb appeal depending on their condition.
Power washing the driveway and walkway leading to your front door are two other great ways to give your home a clean look from the exterior.
Consider entertaining options
One of the biggest lures to owning a home compared to renting an apartment is the ability to entertain guests in an outdoor space. Adding some new exterior lighting, a grill or a fire pit can help homeowners envision themselves entertaining friends and family, Murray said. A back patio is also a fine option for entertainment purposes.
"Remember, buyers aspire - they want to see themselves living an amazing life in the place they're going to buy," Murray said. "Trust me, people will buy based on seeing the grill."
The information provided in these articles is intended for informational purposes only. It is not to be construed as the opinion of Central Bancompany, Inc., and/or its subsidiaries and does not imply endorsement or support of any of the mentioned information, products, services, or providers. All information presented is without any representation, guaranty, or warranty regarding the accuracy, relevance, or completeness of the information.