The importance of analyzing social media presence for small-business owners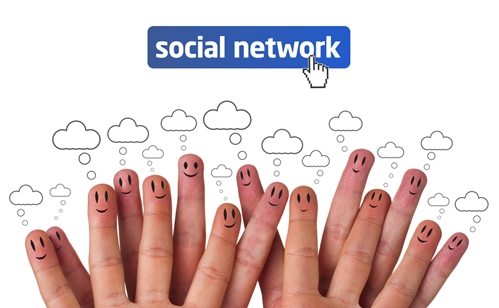 Today's social media environment is always changing, with new platforms and updates being made every day. That's why it's always a good idea for small-business owners to evaluate where they stand when it comes to their social marketing campaign. After all, some of the best ways to attract prospective consumers through online is through social media, blogging, and email marketing.
"If your small business isn't using social media, it's time to start," Mike Volpe, CMO of inbound marketing firm HubSpot, told CIO [1]. "Social media produces almost double the marketing leads of trade shows, telemarketing or direct mail."
So how is the best way to get started with social media?
Volpe said a great way to start is by evaluating where industry leaders and competitors are currently at with their social media. If one platform is favorable within specific industries then it is a good idea to start there instead of recreating the wheel for yourself. This may require a little research to find out the specific platform for your industry, be it Twitter, Facebook, or Instagram, or something else.
"Once you've set up an account, start connecting, sharing your original content, joining discussions and engaging with the community," Volpe said. "Keep your social efforts frequent, but above all, relevant and helpful to your audience."
After your business has established a presence on one social media platform, you can then start exploring other platforms and then cross promote one another.
Crafting strong content
Creating strong content that hits home with friends and followers is the single biggest ingredient to any type of social media marketing success, according to USA Today, [2].
Strong content greatly increases the number of eyes that see the post because it is more likely the post will be shared or retweeted. In turn, this will also help a company boost its awareness .
"Americans spend one out of every seven minutes on social media, providing a huge opportunity for small business owners to build a relationship with fans by sharing relevant content and interacting by commenting and liking fans' comments," Tori Hoffman, social media strategist at Potratz, told CIO." The more a user interacts with a page, the more likely their friends are to see it, increasing awareness."
Here are five tips for those creating new posts, provided by USA Today:
1. Use the active voice
2. Be brief
3. Ask questions
4. Include links
5. Encourage conversation.
While creating the right content is important, it's also equally important for businesses to respond to questions from consumers on social media. Potential clients might be examining the social media channel and be more inclined to ask questions or visit a store in person if they see prompt responses and friendly banter.
Social media is also a fun way to play around with your creativity. The USA Today says to try new strategies if some posts aren't garnering much attention in the way of likes or shares. Mix your posts up by providing company updates, promoting new products or discounts to keep customers interested.
Good content and promotion investments
Co-writers of "The Art of Social Media," Guy Kawasaki and Peg Fitzpatrick found that digital storytelling on social media platforms is an additional way to engage audiences online [3].
The authors maintain that strong content can be divided into four different parts:
1. News or basic information
2. Analysis of the news
3. A service or assistance
4. Entertainment.
Kawasaki told the Financial Post that a good rule of thumb is to provide enough value to readers or followers so that they aren't bothered by sporadic promotion or commercial pitches.
Don't forget about email marketing
Once a business is already established on social media, that a good next step is to build or improve its email marketing campaign. Ron Cates, digital marketing director of Constant Contact, told CIO that email marketing is a great cost-effective way to reach a lot of different eyes.
According to Cates, small-business owners should try to integrate their email campaigns with their social media channels to reach the greatest number of people.
"If you're running a Facebook contest, increase the number of people participating by notifying your email subscriber list of engaged customers," Cates said. "If you're running a time-limited deal or special offer, send a reminder via email."
[1]. 8 Expert Online Marketing Tips for Small Businesses
[2]. Strategies: 5 keys to holiday social media success
[3]. Guy Kawasaki's 7 tips for better social media storytelling
The information provided in these articles is intended for informational purposes only. It is not to be construed as the opinion of Central Bancompany, Inc., and/or its subsidiaries and does not imply endorsement or support of any of the mentioned information, products, services, or providers. All information presented is without any representation, guaranty, or warranty regarding the accuracy, relevance, or completeness of the information.