Avoid the stresses associated with selling a home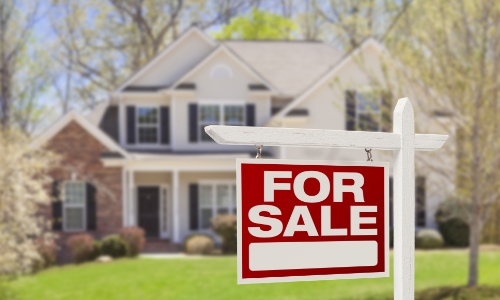 Besides getting married or having a baby, there are only a few life events that are as stressful as selling a home. That's why it's crucial for homeowners who are preparing for a sale to be as prepared as possible, according to a pair of doctors.
Dr. Peter Lambrou, psychology chairman at Scripps Memorial Hospital in California, told Bankrate home sellers are dealing with more stress in the current economic environment than in previous decades.
"What's different is the uncertainty factor," Lambrou said. "In other times, when people decided they wanted to move, it was a fairly easy exit, usually because they had an intention or desire to move. They had positive expectation about where they were going."
He added that stress is amplified when prospective sellers are in a financial pitfall or upside down on their mortgage loans, which sometimes pushes people from a home they have no desire to leave.
Dr. Susan Biali, a physician and wellness expert, told Trulia stress can impact the home seller and those around the home seller, which is why it's important to recognize stress producers in daily life.
"Stress affects pretty much every system in your body, making you irritable and moody, dampening the effectiveness of your immune system, raising your blood sugar, affecting your memory, aging you more quickly, raising your blood pressure - on and on it goes," she said.
Lambrou said some of his clients have even gone through divorce and were afflicted by mental breakdowns due to real estate stress. He said this stems from a psychological term called "catastrophizing." This term means those under intense pressure magnify the negative aspects of the situation and believe the worse is yet to come.
Work hard and work ahead
Preparing a home for a showing can be difficult work, but HGTV's Front Door stated a little preparation can go a long way. The show recommended home sellers start to sell items from their home or declutter their house several months before even listing the home on the market.
Homeowners gearing for a sale should also consider sprucing up their curb appeal. The exterior of a home offers potential buyers their first impressions, and this can go a long way in harboring [w.c.]interest and landing offers.
In the current real estate environment, most people shopping for a home are doing so on the Web. If a home has a strong curb appeal that pops in pictures, there will be more buyers interested in checking out the property.
Better Homes and Gardens stated a home's front entry is the main point of interest concerning curb appeal. Homeowners should consider washing their front door or giving it a new color with a fresh coat of paint.
Adding a garden and low-voltage landscape lighting can also turn an average front yard into a stellar spot. Better Homes and Gardens said a garden adds warmth and makes a home look more dynamic, while landscape lighting adds safety and security.
Avoid the stress of selling a home
But how can home sellers avoid the pressures associated with selling?
Gary Neubauer, a real estate agent in Florida, said home sellers have to be realistic.
"Sellers that are in fantasy have completely clouded themselves to what has really happened as far as prices," he told Bankrate. "They keep complaining that they're on the market and nothing is happening. In reality, they're on the market but they're not in the market, because they're so ridiculously priced."
Trulia recommended talking about price expectations immediately after selecting a real estate agent. The real estate firm added homeowners should know if they are selling any of their personal property - furniture or appliances - with the home.
The information provided in these articles is intended for informational purposes only. It is not to be construed as the opinion of Central Bancompany, Inc., and/or its subsidiaries and does not imply endorsement or support of any of the mentioned information, products, services, or providers. All information presented is without any representation, guaranty, or warranty regarding the accuracy, relevance, or completeness of the information.