Finance your startup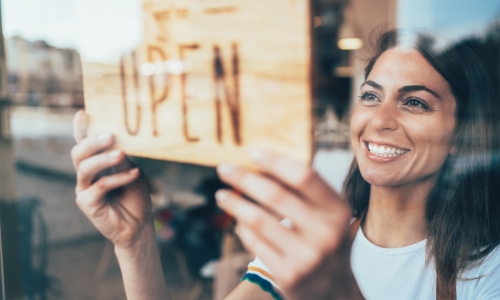 Some of today's largest and most well-known companies had their roots as startups. Forty years ago, Apple was started in a California garage and it has now become the most valuable American company. Fans line up in anticipation for every new iPhone.
In 2004, Facebook was famously launched in a dorm room at Harvard University. At the end of 2015, approximately 1.6 billion individuals across the planet had an active Facebook account.
Those levels of growth and prominence are what every startup tries to achieve, but some are more successful than others. Technology has made the process of starting a new idea easier than ever, as developers can just start out with a few computers to get the ball rolling.
Early on, you'll be able to get by with little financial resources, but if you're committed to growing larger and reaching more people, you will need funding, and the good news is that there are plenty of ways for your startup to get funded.
Small business loans
A Small Business Administration (SBA) Loan may be your solution when looking to secure funding for your startup. The SBA has various types of loan programs available to help you secure the funding you need to hit the ground running. Due to the nature of the numerous types of loans available, you will have to stay up-to-date on the latest information to ensure you understand the agreement and payment terms.
Even so, one of the SBA's more popular options is known as a 7(a) loan, which is used to help new businesses find the funding needed to operate in the early days of operation. The government agency does have some requirements regarding eligibility, including:
Small in size and seek to turn a profit
Conduct business in the U.S.
Demonstrate invested equity
Display a need for a loan
It's always beneficial to start with your local bank, as many are Preferred SBA Lenders. You'll have greater luck obtaining the financial resources you need when asking for help from a financial institution where you may already have an established relationship.
People you know
Starting off, you may ask for money from your friends or family, Business News Daily stated. If you do, there are some advantages. For example, you likely won't have to worry about high interest rates that may come with a standard loan.
However, it's important you keep an open line of communication with friends or family who loan you money. You can't take their friendliness for granted, because if you don't make payments or abide by your agreement, you may potentially ruin longstanding relationships.
Think of friends or family as some of your first investors. Be sure to approach them in a professional manner and with a well-thought-out business plan.
Depending on where you are in life, you may have a substantial savings account built up. This is definitely a possibility because not all startups are led by college students or 20-somethings. Uber, the world's most popular ride hailing service, was launched in 2009, and one of its co-founders was 33 years old.
Your savings can provide that initial funding you need to get the servers running or to rent out an office. Be careful with this approach, however, as you don't want to cash your entire savings and risk having nothing to fall back on if your startup doesn't succeed.
Crowdfunding
"Your startup will need to approach crowdfunding with a sound business plan."
In recent years, crowdfunding platforms have enabled startups and small businesses to market their products and secure funding from strangers all over the world. Essentially, these early investors will give you a certain amount of money in exchange for early access to your product.
According to Inc. Magazine, your startup will need to approach crowdfunding with a sound business plan and a detailed overview of what your goals are. Every so often there's a crowdfunding project that raises millions of dollars, but there are many more startups that don't attract nearly as much attention or money.
As you look for ways to secure funding for your startup, keep your options open. While the ultimate goal is to secure funding from larger investors, you need to start somewhere. Crowdfunding, help from family and friends and small business loans are only three methods to secure funding early on in your startup's life.
The information provided in these articles is intended for informational purposes only. It is not to be construed as the opinion of Central Bancompany, Inc., and/or its subsidiaries and does not imply endorsement or support of any of the mentioned information, products, services, or providers. All information presented is without any representation, guaranty, or warranty regarding the accuracy, relevance, or completeness of the information.