First-Time Homebuyer's Guide
First-time homebuyer? Get answers to your questions and navigate the process with ease.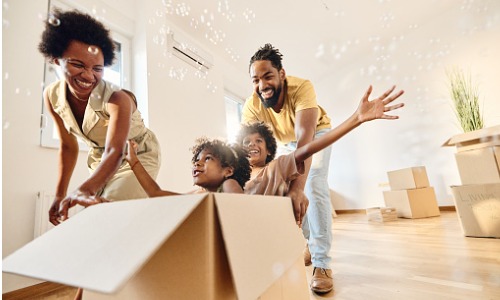 Congratulations on considering the exciting step of becoming a first-time homebuyer! This is a significant milestone, and it's important to be well-informed before making a big financial commitment. Here are some important things to consider:



What are the benefits with buying opposed to renting?
Buying a home has many advantages compared to renting. When you pay interest on your home, you might get a tax break, which can save you a lot of money. When you rent you're giving money to someone else, but when you buy, you're building up something valuable called equity. Owning a home can make you feel proud and accomplished!
SHOULD YOU CONTINUE TO RENT OR BUY?
How do I determine my budget?
If you're buying a home for the first time, it's a good idea to talk with a loan officer. They'll have a one-on-one chat with you about your choices, help you fill out an application, and look at your income and credit history. This way, you'll know right away what homes you can afford. If you don't have a clear idea of your budget, you might end up liking a home that's out of your price range.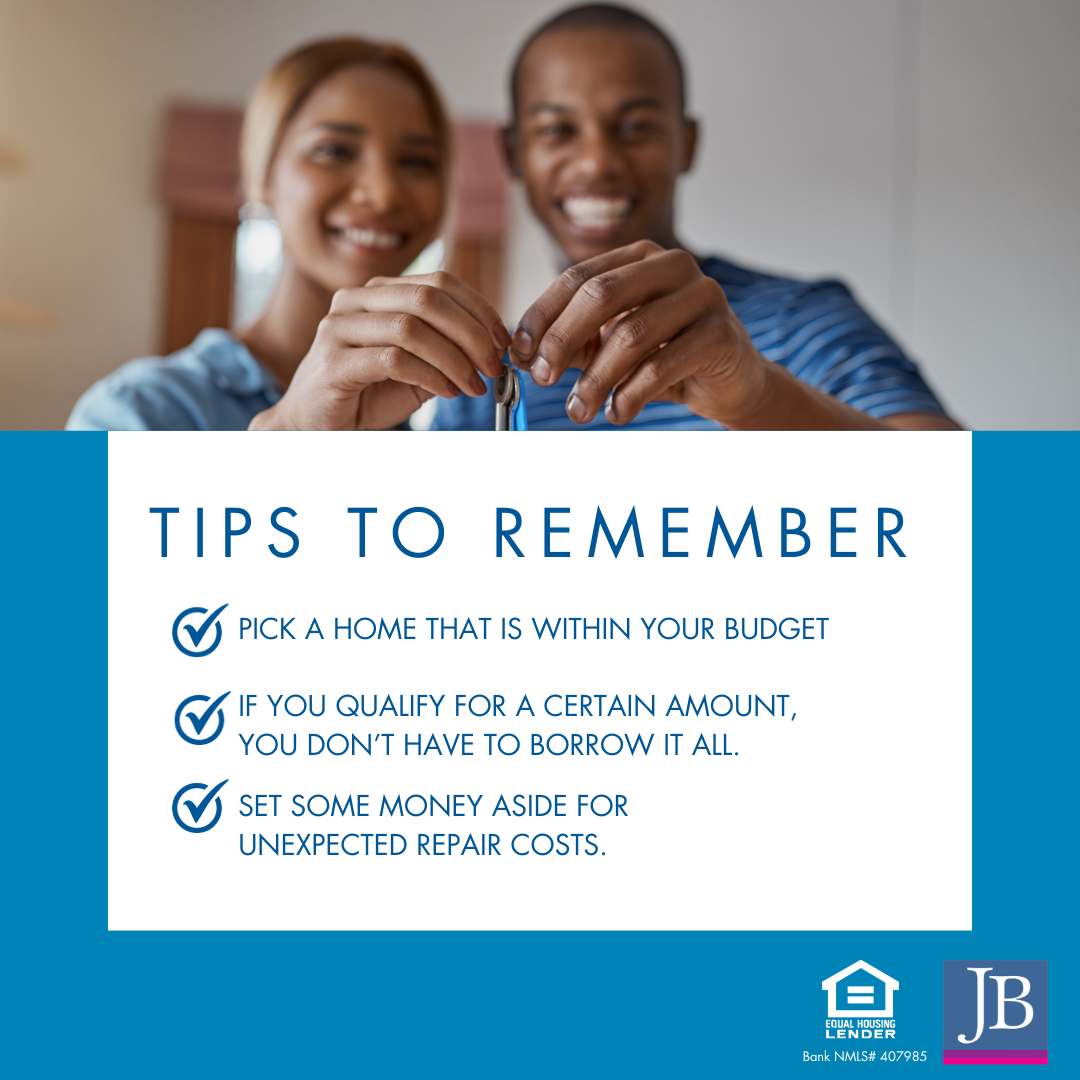 What's included in a mortgage payment?
Your monthly mortgage payment has two main parts:
Principal: This part of the payment goes towards paying off the actual loan amount.
Interest: The interest is the cost of borrowing money and is also part of your monthly payment.
In addition to these, your payment might also cover:
Escrow for real estate taxes: Money set aside monthly to pay your property taxes once a year. Make sure to consult your tax advisor.
Escrow for homeowners insurance: Money saved monthly to pay your home insurance annually.
Private mortgage insurance (PMI): If you're buying a home with less than a 20% down payment, you might need PMI to protect your lender.
What kinds of interest rate programs are there?
As a first time home buyer, you may have access to several interest rate programs designed to help make homeownership more affordable such as,
The USDA Rural Development Program: A USDA Loan offers many benefits, such as little to no down payment and competitive interest rates if you purchase a home in a rural area. Typically the USDA Loan can cover 100 percent of the mortgage, making that home purchase within reach.
US Federal Housing Administration (FHA): This is a great home loan option for first-time homebuyers with a minimal down payment and competitive interest rate.
Remember to have a chat with a loan officer to figure out which programs you qualify for and which one suits you best.
Don't forget, when you're buying your first home, choose something that matches your budget. Just because you're approved for a certain amount, doesn't mean you have to borrow it all. Taking on too much debt can lead to unexpected financial stress. It's also important to have some extra funds set aside for unforeseen repairs, like fixing your water heater or roof. When you're ready, visit any Jefferson Bank location to speak with a loan officer. You can also download the 'You're Home App' to make your mortgage experience smooth and easy! Enjoy house hunting!
The information provided in these articles is intended for informational purposes only. It is not to be construed as the opinion of Central Bancompany, Inc., and/or its subsidiaries and does not imply endorsement or support of any of the mentioned information, products, services, or providers. All information presented is without any representation, guaranty, or warranty regarding the accuracy, relevance, or completeness of the information.