Home Repair Scams: What to Know
To avoid falling victim to home repair scams, it is important to do your research and be cautious when approached by anyone offering home repair services.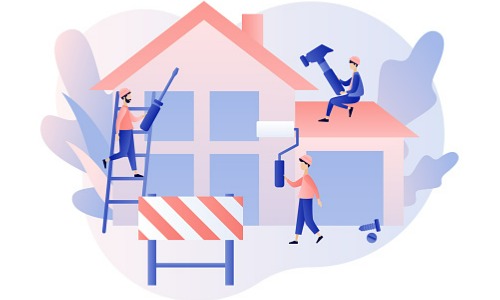 Home repair scams can be a nightmare for homeowners. These scams can range from simple overcharging to more complex schemes, such as fake repairs or damage that never existed in the first place.
Here's how they work, you may receive an unexpected knock on our door or a call. They might offer to fix your leaky roof or install new windows. Often, they will target homeowners who have recently experienced a natural disaster, such as a flood or windstorm. These scammers use tactics to convince you to act quickly. They may request payment in cash or offer to arrange financing for you. However, the reality is that they will take your payment and fail to make the repairs they promised. Or, they make substandard repairs that only make the problem worse, leaving you with more issues to deal with.
How You Can Protect Yourself:
Find Trustworthy Companies
To avoid falling victim to home repair scams, ask for recommendations from your family and friends. Make sure you verify with the companies you are considering hiring if they have proper licenses and insurance. It is also important to request written estimates and thoroughly review and sign a written contract before committing to any work.
Avoid Paying With Cash or Wire Transfers
When it comes to payment, avoid using cash or wire transfers. Legitimate contractors typically ask for a deposit or partial payment upfront, but they will not demand payment in full before completing the work.
Alert Your Friends and Family
Consider sharing this information with a friend or family member who may also benefit from this advice. Although you may be able to spot these scams, it's important to help others protect themselves as well.
The information provided in these articles is intended for informational purposes only. It is not to be construed as the opinion of Central Bancompany, Inc., and/or its subsidiaries and does not imply endorsement or support of any of the mentioned information, products, services, or providers. All information presented is without any representation, guaranty, or warranty regarding the accuracy, relevance, or completeness of the information.