How to Cut Down on Your Rent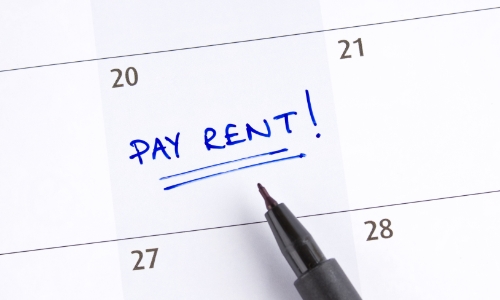 Moving into a new apartment is a hassle. Searching apartment listing sites and going to showings may not seem labor intensive, but it can really wipe you out. On top of that, you have to find a place that works with your budget. Locating an apartment that meets all of your needs and that is a good price is more of an art than a science. Sometimes you'll find a place that has all your needs and more, but the rent each month could be troublesome for you. Sacrificing your entire budget on rent can end up hurting your checking account, but you can find other ways to cut down on this cost. Here are a few ways you can save on your rent:
Pick what you need over what you want
Finding an apartment with a posh balcony or a gym is nice, but you can bet on paying extra for them. You need to find a place that will cover your basic needs as opposed to fancy add-ons. Check for places that have necessary amenities like easy access to public transportation or major roadways, a bedroom and a working bathroom.
Research the average price in the area
The number of bathrooms and bedrooms in your place can affect rent price, but the location of your place will also play a part in this. Check out a few neighborhoods and compare the average prices on the type of apartment you're looking for. Exploring a few different locations can help you find a nicer place that fits into your budget.
Try to sublet a place
When looking at leases, a landlord or apartment association may charge you more for a shorter lease. If you don't want to be locked into a long lease, you may need to try to find a few different options.
Subletting has become very popular and could be a good temporary fit. If the previous renter is looking to leave quickly and sublet to you, they could cut down on the price of rent or pay for your first month's rent.
Scout for potential roommates
Finding a roommate can be the best way to pay less for housing. You can ask your buddies or family members if they'd like to get a place together, and don't count out finding one online. It may seem a little suspicious to find a random person to live with, so be sure to learn as much about them as you can before signing a lease.
The information provided in these articles is intended for informational purposes only. It is not to be construed as the opinion of Central Bancompany, Inc., and/or its subsidiaries and does not imply endorsement or support of any of the mentioned information, products, services, or providers. All information presented is without any representation, guaranty, or warranty regarding the accuracy, relevance, or completeness of the information.