How to pick a sitter and determine a fair compensation
Now that you are beginning to venture out without your kids, it's time to pick the special someone who will get to watch them. If it's your first time trying to find a sitter, it can seem overwhelming to find someone who you trust enough to leave your children with, but don't fret. There are people out there who will take great care of your children; here's three ways to find them: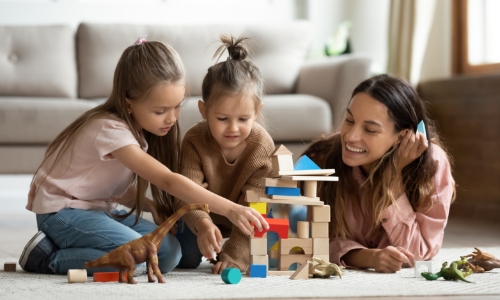 1. Recommendations
The Bump says that this should be your first place to look. Ask the people whose opinion you trust the most, and see who they know [1]. There might be a sitter that your neighbor loves, and you never would've known until you asked.
2. Trusted groups
If you take your child to daycare or summer camp, don't be afraid to ask one of the teachers you trust. They have already cared for your children and they also passed numerous background checks to get the position they have. They can be a great resource for you as well.
3. Sitter sites
If you don't have anyone to go to, or you have exhausted all other options, consider using a sitter site. Websites like Care.com or Sittercity offer lots of options for sitters. There's a lot of information on these sites about your potential sitter's life and experience. Use this to your advantage to screen your candidates.
Once you've found someone that you think you might want to hire, dig a little deeper. Consider interviewing them. Ask things about their past experiences, skills, and see if they have any references. Lifehack recommends inviting the sitter over for a test run. Watch how they interact with your children and see if it's a fit [2]. It's alright to be thorough, these are your children you're talking about.
When you find the sitter that fits your family, it's time to figure out their compensation. There are many factors that play into how much you should pay your sitter. Things like how old your sitter is, how many kids you have, what duties they will have, and where you live are all factors in your sitter's pay. It's also important to ask your neighbors and friends what they pay their sitters. You'll want to make sure you are paying a fair amount and stay competitive. In some cases, your potential sitter might already have an amount in mind, so it's also important to get their opinion and find a rate you can agree on.
[1] How To Find A Great Babysitter (and What To Pay Them!), The Bump
[2] How to Find the Best Babysitter for You and Your Kids, Lifehack
The information provided in these articles is intended for informational purposes only. It is not to be construed as the opinion of Central Bancompany, Inc., and/or its subsidiaries and does not imply endorsement or support of any of the mentioned information, products, services, or providers. All information presented is without any representation, guaranty, or warranty regarding the accuracy, relevance, or completeness of the information.