How to proceed as stock market continues fluctuating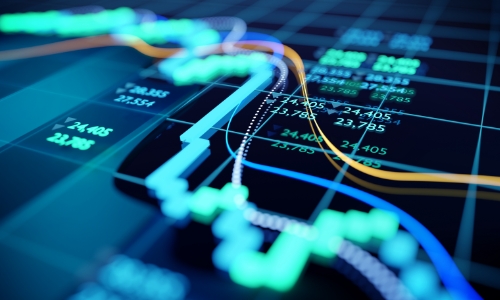 The beginning of 2016 was rocky for the stock market. A combination of factors caused some uncertainty near the end of 2015 into January 2016, which was worrisome for investors, and those feelings have carried over thus far into the spring.
In February, Reuters reported a drop in stock prices because concerns over global growth were prominent, particularly with regard to China [1].
China's economy grew 6.9 percent in 2015, which BBC News said was the slowest growth in nearly 25 years [2]. The slowdown came after the Chinese economy experienced a decade of robust growth. Reuters stated the lower-than-expected growth in 2015 and 2014 comes at a time when the government wants to transition to services and consumption instead of relying on exports.
There are many moving parts to the stock market and certain segments in the U.S. can also have rippling effects. Altogether, 2016 has been uneasy for investors. When the day ended May 12, 2016, the S&P 500, Dow Jones and Nasdaq all closed by a few percentage points, CNBC reported [3]. This indicates the rest of the year will include further fluctuations.
As a regular investor who is wondering how your 401(k) or Individual Retirement Account is affected, it's important to maintain a solid approach to your investment strategy.
Commodity prices
Among various commodities, the price of oil has declined the most and has experienced its fair share of ups and downs. During the middle of May 2016, the price of one barrel of oil was at a six-month high, as both Brent Crude Oil and West Texas Intermediate settled above $46 a barrel.
The surge came after periods where the price of oil had fallen to nearly $30 a barrel, a far cry from 2012, when a barrel was over $120. Oil has fluctuated because of signs of tightening supplies in addition to an oversupply. As a result, low prices have had effects everywhere, and you've most likely noticed lower gas prices over the last few months.
Navigating the stock market
As someone who is trying to navigate the choppiness of the stock market, you'll need to develop a series of actions to ensure your money is still growing without taking a huge loss. Due to its nature, investments always carry a risk, but there are ways to minimize losses.
First, ask yourself or your financial advisor what your investment strategy is. Generally speaking, your plan will differ and depend on where you currently are in life.
For instance, if you're a recent college graduate and just started saving for retirement, your portfolio will generally incorporate more stocks to help you accumulate wealth. As you get older, your portfolio will shift to a more conservative one to help ensure any market dips don't have a huge effect. As such, conservative portfolios place a bigger emphasis on bonds.
"Maintain a diversified portfolio."
Either way, you will need to have confidence in your investments and maintain a diversified portfolio, CNNMoney recommended [4]. This way, if certain assets are declining, you will still be able to benefit from other assets that are increasing in value.
Timing is not everything
When managing your portfolio, it's in your best interest to not time the market or fiddle with your investments on a daily basis.
One of the biggest mistakes you can make is to sell your investments out of fear. Whenever there are dips in the stock market, it's not uncommon to turn to a news channel and hear pundits proclaiming a crash is near or making other dire predictions.
You can protect yourself by focusing on the development of a sound investment plan while also building a diversified portfolio.
During times of economic volatility, your best course of action is to discuss your investment strategy with a professional financial advisor. Doing so will help you steer clear of making any rash decisions.
[1]. Global stocks retreat after grim China data, oil plummets
[2]. China economic growth slowest in 25 years
[3]. Stocks close mostly lower with Apple at lowest since 2014
[4]. Crude Oil and Commodity Prices
[5]. Worried about stocks? Smart investors do these 3 things
The information provided in these articles is intended for informational purposes only. It is not to be construed as the opinion of Central Bancompany, Inc., and/or its subsidiaries and does not imply endorsement or support of any of the mentioned information, products, services, or providers. All information presented is without any representation, guaranty, or warranty regarding the accuracy, relevance, or completeness of the information.