Important items to get before heading back to school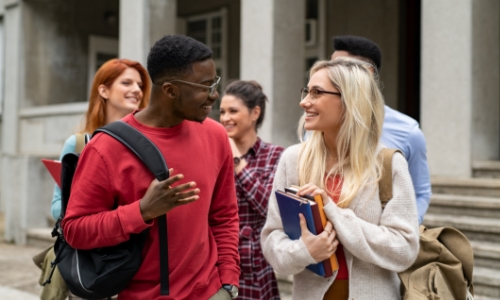 The Fourth of July has passed and while it's still summer on the calendar, college students everywhere are gearing up for the start of the school year.
Whether you're heading off to college for your freshman year or going back for one last exciting year, there are some common supplies you'll need to ensure another successful two semesters of education.
Some of your most important purchases will be the textbooks and reading materials required for the courses you're enrolled in. But the books you buy will be different from what your friends need and it's not unheard of that you may spend less, or more, on books than someone else does. As such, when you're planning out your expenses, you should set aside at least a few hundred dollars to account for textbooks.
But here are the other expenses that might not seem large at first, but still need to be accounted for.
Your wardrobe
No, you don't need to overhaul your wardrobe before the start of every year. But picking up some new pants, jeans, dresses, shirts, blouses or anything else wouldn't hurt, FastWeb recommended [1]. Refreshing your wardrobe can give you that boost needed to get off to the right start.
If you haven't already, you should also pick up business attire for any career fairs hosted at your school. When you speak with recruiters, it's best practice for men and women to wear suits. Seniors, you'll also need these clothes should you be able to snag an interview for a job before you graduate.
You might also need to buy winter clothing, particularly if you're from a warm-weather state that doesn't see cold temperatures or snow. Don't skip out on buying sweaters, long sleeve shirts, and heavier winter jackets to ensure you stay warm enough for that first time you might experience below-freezing temperatures.
Electronics are your friend
A pen and notebook has its place in the classroom, but in this day and age, your electronic devices will help you study and organize all of your notes for every class.
The two devices you have to consider buying, or upgrading, are either a laptop or tablet. Some students may find it beneficial to have both, while others can complete all of their studies with only one of those electronic devices.
Newer devices can make all the difference in this day and age when so much of your studies involve the internet and programs you need to use. Older computers and tablets may not be compatible with certain devices, and old laptops can sometimes be too slow for you to develop a study workflow.
Additionally, some courses are shifting their resources to place a greater emphasis on the internet. Whether it's weekly homework or the occasional quiz, online portions of classes are more common than ever. You'll need to ensure you have the right tools to succeed.
Finally, you may get lucky and be able to buy digital versions of all your textbooks to keep in one place.
"Electronic devices will help you study and organize all of your notes."
The little things
Throughout the semester, some expenses will come up that you didn't even think you needed. From batteries to hangers or even a new desk fan, these items are small enough that you can run to the store to get on short notice.
Before leaving for school, you should create a category in your budget that will take into account these costs. You might not know exactly what they are, but if you budget accordingly, you can properly prepare for them. Also, you may find that sometimes, less is more, as highlighted by The Simple Dollar [2].
As you get ready for another school year to start, don't forget about some items you need to buy before classes officially start.
[1]. Pack It Up: What to Bring to College
[2]. What to Bring to College: The Smart (and Frugal) College Checklist
The information provided in these articles is intended for informational purposes only. It is not to be construed as the opinion of Central Bancompany, Inc., and/or its subsidiaries and does not imply endorsement or support of any of the mentioned information, products, services, or providers. All information presented is without any representation, guaranty, or warranty regarding the accuracy, relevance, or completeness of the information.