Learn how to sell your home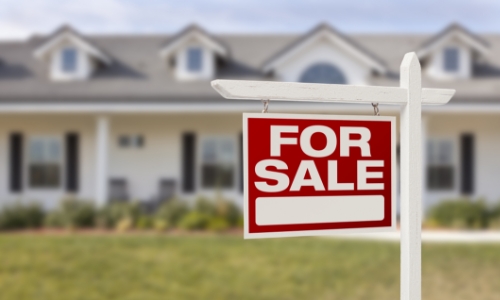 From a yard sale to hawking big-ticket items such as a automobile or a boat, every seller would like to receive top dollar for their product. That's especially true in the housing market, where many homeowners list their property at such a lofty price that it becomes a detriment to the sale.
If you and your family are nearing a home sale, it will be a major benefit if you can calculate the right market value, according to Kiplinger. The source stated fair value is an effective market strategy in both good and bad markets to get the most people interested in the property. The greater number of interested buyers means a higher probability for firm offers and, if a seller is lucky, a potential bidding war.
Yet it's important to remember that overpricing can severely hurt a home sale. Kiplinger reported in-the-know real estate agents and buyers will avoid an overpriced home. Sellers often realize they've listed their price too high when offers are coming in. By the time they adjust their asking price, the window of opportunity is shut as many of the potentially interested parties have moved on to other properties. Kiplinger said that is why overpriced homes sometimes sell for less than they would in the following months.
"Pricing too high means your home reaches fewer buyers," Deb Tomaro, a real estate broker from Indiana, told Trulia.
Tips from the pros
While it might seem silly to price a home below fair market value, Tomaro said pricing slightly below market value will give the house broad appeal among those buying a home.
Bill Hamberg, president of the real estate agency PAHouseLink, agreed with Tomaro. Hamberg told Trulia he's had success listing slightly below market value.
"We priced at $325,000, below the fair market value of $330,000," Hamberg said. "We received two offers sight unseen - one over asking and another at full price. The home sold for $332,500 before the day was out."
Hamberg priced this home less than 2 percent below market value, but some homeowners might want to try listing at 3 to 5 percent below market value to spur buyer interest, according to Trulia.
However, homeowners who cut their asking price in hopes of catching more eyes don't have to settle for low ball offers. Sellers should try to find a range they are comfortable with and stand firm if they believe they've listed at a fair market value.
Find the right real estate agent
Locating the right person to sell your home can be difficult, but a little homework will pay dividends if you can find an agent willing to go above and beyond. Ask around from friends or family for recommendations, but don't just pick the agent who suggests the highest listing price, according to Realtor.com. The site suggested the real estate agent who best understands the neighborhood and offers a comparative market analysis should be at the head of the list.
But sometimes relationships don't work out. If your home has been on the market for too long, it might be time to consider switching agents.
"The right energy sells a house," Gary Lucido, Lucid Realty's president in Chicago, told Trulia.
Lucido said it might be time to change agents if there is poor communication, a lack of buyer responses or any negotiation gaffes. It's also important the agent provides well-lit, professional looking photos for online listing sites.
Realtor.com stated a good agent will not only help you figure out a good listing price, but he or she will also try to determine what buyers are looking for in your area and help your home fits those needs.
The information provided in these articles is intended for informational purposes only. It is not to be construed as the opinion of Central Bancompany, Inc., and/or its subsidiaries and does not imply endorsement or support of any of the mentioned information, products, services, or providers. All information presented is without any representation, guaranty, or warranty regarding the accuracy, relevance, or completeness of the information.