Maximize Your Mortgage Journey with the You're Home App
Your mortgage, your way! Learn about the benefits of the You're Home App.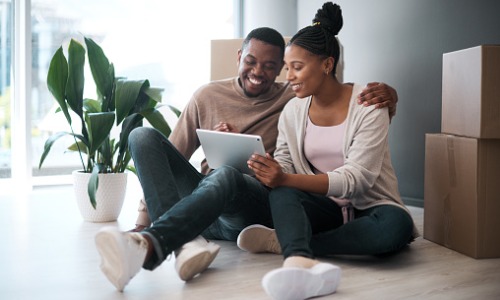 Imagine a world where we didn't have handy apps to tell us about our flights or get us a ride with services like Uber or DoorDash. It's hard to picture, right?
Now, thanks to the Jefferson Bank's You're Home App, you have a similar helpful tool right at your fingertips to make your mortgage experience smooth and easy.
Here's how the Mortgage App works:
Real-Time Updates

Get instant updates on your mortgage process. This includes important steps like when the appraisal was ordered, when it's received, and when the loan is being underwritten.

Payment Updates

See live updates on your payments. This includes things like your homeowner's insurance and property taxes.

Contact Information

Have access to all the important contacts you need during your mortgage process. This includes the title company, processor, listing agent, and more!

Direct Communication

Reach out to your Loan Officer (and others) easily. You can call, email, or message them directly through the app.

Easy to Use

The You're Home App is designed to give you a legendary mortgage experience. It's made with your needs and preferences in mind.
Don't have the app yet? No worries! Download the You're Home App and you'll have all your important loan information in one handy place!
The information provided in these articles is intended for informational purposes only. It is not to be construed as the opinion of Central Bancompany, Inc., and/or its subsidiaries and does not imply endorsement or support of any of the mentioned information, products, services, or providers. All information presented is without any representation, guaranty, or warranty regarding the accuracy, relevance, or completeness of the information.