Mobile sites can make or break a small business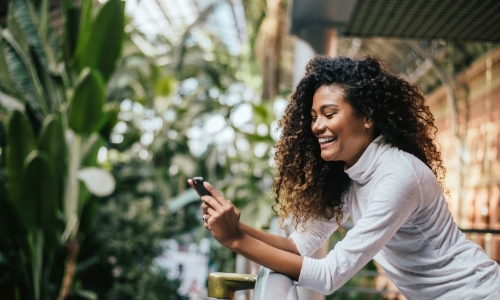 It's more important than ever before for small businesses to have a strong mobile site, according to Joe Balestrino, marketing consultant at JNB Consulting.
Balestrino told Small Business Computing that investments in mobile search engine optimization could be huge, because search engine giants such as Google are now rating the user-friendliness of mobile sites [1].
"Mobile SEO was about serving the right URL to the mobile user or having a responsive design ... to provide visitors a better experience," Balestrino said. "Now Google reports to users and webmasters whether a site is mobile-friendly, and if your site isn't mobile-friendly, don't expect it to rank well in Google."
If a small business doesn't rank well on Google, it can lose out on a ton of business. Most consumers will type in a few keywords and click only on the first few options, according to a study by Chitika, an online advertising network [2].
In fact, the study revealed small businesses that have the first link in the search are much more likely to attract consumers. The first link to appear on a Google search page receives 32.5 percent of the average traffic share. It's a steep decline after that.
The second link garners a 17.6 percent share, the third an 11.4 percent share and the fourth an 8.1 percent share.
If a link is ranked 10th on a Google search, it will receive less than 3 percent of the average traffic share, reinforcing the importance of a strong Internet presence.
However, Google does offer a free service that shows just how user-friendly any particular mobile site is. Small businesses that are unsure about their mobile presence should check and see. If the site gets a poor score, improving the user-friendliness should be one of the biggest goals of the year, according to Balestrino.
Michael Pires, vice president of business development at ADP, a data service and technology firm, told Business News Daily he expects many small businesses to find success using some of these tips in 2015 [3]. Pires expects small businesses to utilize Web-based tools and ramp up their hiring in the coming year.
How to improve a business' online presence
Justin Deaville, managing director of the digital marketing agency Receptional, told Small Business Computing business owners shouldn't expect much to change in terms of marketing campaigns for the coming year. Deaville said the basic fundamentals for a successful marketing campaign have largely "remained unchanged for decades."
What most businesses want to improve is their search engine optimization, which can greatly help their Google rank. Deaville said strong SEO depends on one-page SEO and off-page SEO.
On-page SEO is what a company says about itself. Off-page SEO is what others say about a company.
"On-page SEO involves both creative and technical expertise. As a marketer, you need to create fantastic content for your website that your audience will love," Deaville said. "And you want to ensure that your website helps Google (and human users) find and share that content easily."
Create strong local content
On-the-go consumers using mobile devices will often search businesses or deals in their area. That's why small-business owners need to grasp the importance of optimizing their website for a local area, according to Jared Banz, founder of Banz Marketing Services.
"Small businesses definitely want to focus on dominating local search queries," Banz told Small Business Computing. "Much more attention will be given to local directories and citations. Additionally, companies will look to optimize their websites by including addresses, phone numbers and location pages that are consistent with off-page directory listings."
[1]. SEO in 2015: Trends and Tips for Small Businesses
[2]. No. 1 Position in Google Gets 33% of Search Traffic
[3]. 50 Big Ideas, Predictions and Trends for Small Business in 2015
The information provided in these articles is intended for informational purposes only. It is not to be construed as the opinion of Central Bancompany, Inc., and/or its subsidiaries and does not imply endorsement or support of any of the mentioned information, products, services, or providers. All information presented is without any representation, guaranty, or warranty regarding the accuracy, relevance, or completeness of the information.