Perfect the art of making an offer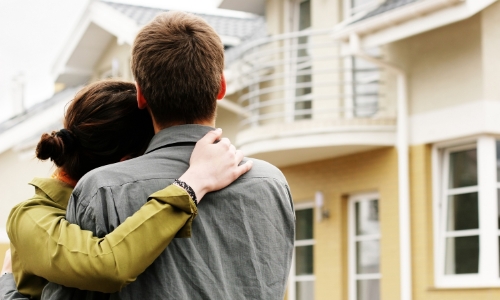 Buying a home is a fun, sometimes lengthy, process. Depending on where you are in life, looking for a new home can be a life changing moment, or maybe it represents you starting a new chapter in life by moving somewhere you will spend retirement.
Wherever you might be, there is one common denominator: making an offer. After all, if you don't, you won't get the house.
The offer usually comes after you've secured a mortgage, found a house within your budget and, most importantly, one you absolutely adore.
But making an offer involves skill and some strategy. Play the wrong card and you may find your dream house snatched up by another buyer.
Starting with the right price
Imagine the home you're looking at has an asking price of $150,000 - well within your budget. Unlike when you're shopping at the store, a home's initial price may not be what you end up paying. Homes may even be worth much more than they really are.
As such, you will want to pick just the right price when making an initial offer. You will have to take many factors into consideration when doing so. In an interview with Realtor.com, Mindy Jensen, a realtor with Equity Colorado, stated the neighborhood will be one of the biggest factors [1].
Essentially, if the house you're looking at is in an established area or in an up-and-coming part of the city where prices are rising by the month, a low offer will be useless.
However, this doesn't mean a house on the market for a few months is in a bad neighborhood. Other factors could be influencing the slow market, such as a low number of buyers. In that case, the sellers will know they are not getting their full asking price.
Work with your real estate agent to discuss the best strategy when making an offer. He or she will have plenty of in-depth data that can lead to a good offer, but ideally, you shouldn't go below 5 percent of the asking price.
This means you will want to tread carefully to avoid making an offensive low ball offer. Sometimes a drastically lower offer will work and other times, it won't. Too low of an offer may offend the sellers and when that happens, you will lose out on the home.
Keep emotions separate
Love at first sight is definitely possible when looking at homes. After numerous open house visits, one home is bound to catch your attention. Before you fall in love, keep your emotions separate from your judgment.
The downside to becoming attached to a home: You risk overpaying for it. You must keep a realistic mindset as a homebuyer because you don't want to put yourself in a situation where you end up buying a home that you clearly cannot afford.
Don't get discouraged
Even if you think you've made a perfect offer, there are chances it will still be rejected. Don't give up hope. Instead, tweak your offer and keep pressing forward. If your negotiation skills are strong, you will eventually come to an agreement.
Making an offer on a house requires patience, practice and the right mindset. When you combine them all, you will avoid overpaying for a home.
[1]. So You Wanna Buy a House? Step 6: Perfect the Art of the Offer
The information provided in these articles is intended for informational purposes only. It is not to be construed as the opinion of Central Bancompany, Inc., and/or its subsidiaries and does not imply endorsement or support of any of the mentioned information, products, services, or providers. All information presented is without any representation, guaranty, or warranty regarding the accuracy, relevance, or completeness of the information.