Rising rents make for a difficult housing market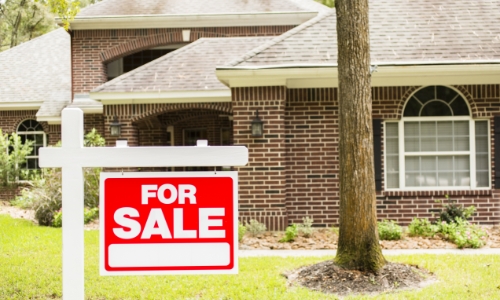 With the average price of apartment rentals making a continual climb, some renters across the country who were paying less than market value might be forced from their units.
Simon Lofts of Hogarth Property Co. told The Denver Post many renters who had nabbed low rates in previous years might receive a letter from their landlord about rising rates.
"If a property is currently rented at a level which is substantially below market rent, then one can reasonably expect a rent review, at renewal of tenancy, to appear to be substantial when it is brought into line with the market," Lofts said.
Dorothy Trujillo is one such person. Trujillo and her daughter were paying $650 per month for a two-bedroom apartment in Denver, which is well below the city's median rental price of $1,390 per month, according to the San Francisco real estate firm Apartment List. But good things - and more specifically, low rents - don't always last, and Trujillo received a letter from her landlord last month asking her to vacate the premises. The Post stated a large number of landlords are evicting tenants so they can renovate their buildings and make room for renters who can afford to pay a higher monthly payment.
"We were in shock," she said of the eviction letter. "Everybody has been stressed out."
Buying vs. renting
Lawrence Yun, chief economist of the National Association of Realtors, said rents will continue to soar, but most renters still can't afford to purchase a home.
"Current renters seeking relief and looking to buy are facing the same dilemma: home prices are rising much faster than their incomes," Yun said. "With rents taking up a larger chunk of household incomes, it's difficult for first-time buyers - especially in high-cost areas - to save for an adequate down​ payment."
And for someone like Trujillo, making investments in a home don't really seem feasible. Trujillo lives with her unemployed daughter and makes around $1,000 per month as a caretaker at a nursing home. She doesn't own a car and walks to work. Trujillo said she needs to find another apartment to rent for under $750 per month.
The top markets with rising rents
One reason why Trujillo, like other Denver residents, is struggling to find a cheap rental is the city itself. Zillow reported Denver was one of the top cities across the country for increasing monthly rents. Since 2009, only New York, Seattle and San Jose, California, have had higher rent increases.
The rent in Denver increased 24 percent since 2009. New York skyrocketed a whopping 51 percent during that time, with Seattle (32 percent) and San Jose (26 percent) not far in front of Denver. St. Louis finished fifth on Zillow's list with a 22 percent increase during that span.
"Many of the metro areas that have experienced the highest rent increases are popular to millennials because of their employment opportunities," Yun said in a statement. "With a stronger economy and labor market, it's critical to increase housing starts for entry-level buyers or else many will face affordability issues if their incomes aren't compensating for the gains in home prices."
Jed Kolko, chief economist of Trulia, told MarketWatch rental affordability is particularly a problem for those living in coastal areas. But Kolko said the rental market should continue to net big profits because of a few hurdles renters have trouble overcoming when it comes to buying a home.
The biggest problem continues to be saving for a down payment. Poor credit scores are next in line along with the inability to qualify for mortgage loans.
The information provided in these articles is intended for informational purposes only. It is not to be construed as the opinion of Central Bancompany, Inc., and/or its subsidiaries and does not imply endorsement or support of any of the mentioned information, products, services, or providers. All information presented is without any representation, guaranty, or warranty regarding the accuracy, relevance, or completeness of the information.