Summer budgeting tips [Infographic]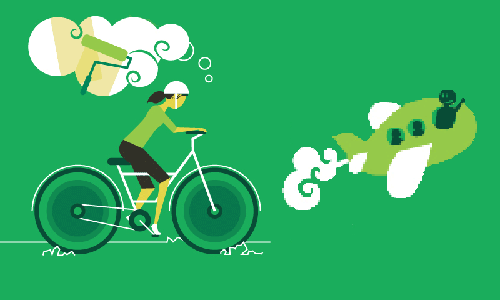 The temperature isn't the only thing to rise during the nation's warm summer months. With home improvement projects, barbecues and family vacations on the forecast, many families also spend a large portion of their disposable income during the summer.
And with so much on your plate, it can be hard to figure out exactly how much you can afford. That's why creating a budget can go a long way in helping keep any fiscal anxiety apart from your fun in the sun. Here are a few tips to help you craft a budget so you can instead focus on the more important things, like enjoying time with your friends and family.

The inevitable costs of summer
Scorching temperatures are bound to strike, so you should be prepared to face rising utility bills if your air conditioning is running around the clock in July or August. A few things you can do to keep those utility bills down include replacing your air conditioning filter, strategically placing fans around the house to improve circulation and making sure all of your windows and doors are properly sealed so they don't allow the cool air to escape.
While the fuel offered during the summer tends to be more efficient - summer blend gas may contain up to 1.7 percent more energy, according to US Environmental Protection Agency - gas can also be more expensive during the summer because it is costlier to produce.
Drivers can search for the best place to buy gas on the Internet or through a smartphone application such as GasBuddy.
Fun in the sun
If you're planning to take a trip during the summer, it's best to book early so you can get a better grasp of all the costs. Booking early also has some airfare advantages. For domestic travel, Forbes suggested buying a plane ticket 50 to 100 days in advance. For international travel, the best deals on flights are usually available about six months in advance.
But not everyone has the resources to take their family on a trip - especially larger families where flying can become expensive in a hurry. There are other alternatives, such as sticking around home and taking advantage of any free local festivals or concerts that might be planned in your local market. These tend to be free or offer friendly admission prices.
The information provided in these articles is intended for informational purposes only. It is not to be construed as the opinion of Central Bancompany, Inc., and/or its subsidiaries and does not imply endorsement or support of any of the mentioned information, products, services, or providers. All information presented is without any representation, guaranty, or warranty regarding the accuracy, relevance, or completeness of the information.