Times when an emergency account comes in handy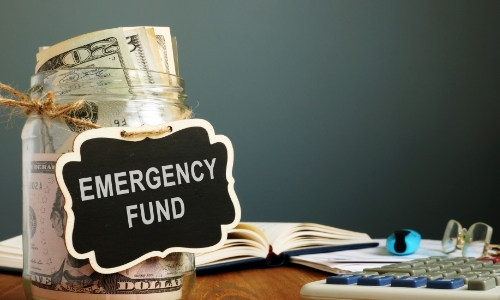 If you haven't done so already, you need to create an emergency savings account.
The amount you set aside for those unexpected expenses will vary depending on your living situation. If you're living in an apartment with a roommate or two, a cushion that provides you with enough money to cover three to four months of living costs is sufficient. However, if you own a home and have a family, your emergency savings account should have enough money for about a year or two.
But what exactly constitutes an emergency, and when is it OK to dip into this account for help?
Here are some real world examples of when it makes sense to utilize the money you saved for emergencies.
Gifts
Big holidays are easy to account for because they always fall on the same date, but you might not realize how much you're spending on gifts for other occasions. Some months it may seem like there's a birthday every week. Special events (Graduations, attending a wedding) are also events that may require planning.
However, if birthdays and big events are sprung on you from nowhere, a withdrawal from your emergency savings account could be the smart move.
That being said, keep costs reasonable, and over time, replenish any funds you may have taken out.
Caring for your pet
For many, their pets are members of the family. Be it a dog, cat, bird, or anything else, caring for a pet is something that can't be neglected. Regular visits to the vet are a critical element of making sure your pet is healthy.
As CBS News pointed out, though, caring for a pet can sometimes be more expensive than planned: severity of illness, whether or not surgery is needed, and other factors can quickly balloon the cost of pet ownership [1]. It's not uncommon for pet owners to find themselves spending thousands of dollars to help their best furry friend.
If you find yourself in this situation, an emergency savings account will help. When determining how much money to set aside, you should also take pet expenses into account. This way, you have enough funds to cover yourself and your trusty companion.
Luckily, there are other options that can come in handy. Pet insurance is quickly growing in popularity and is now offered by many providers. Your work insurance plan may even have a plan for pets, and it's worth talking with your human resources representative to find out more information.
It may cost $15 to $20 month for pet insurance, but it's a small cost compared to an expensive surgery.
Unemployment
While the economy has recovered from the low point of the recession, many are still reeling from the after effects, and currently find themselves in a shaky employment situation.
In the event your employer informs you that you'll be let go, your emergency savings account should be able to get you through your period of unemployment. Bills, rent and food are all costs that should be covered until you get back on your feet, but be sure to make a strong push to find a new job before the money runs out.
""Bills, rent, and food are all costs that should be covered."
When not to use the money
It's human nature to feel tempted to spend some of the money in your emergency savings account.
Fight against that urge, Deseret News stressed [2]. Even if you find a deal on vacations, don't take money out of your an account meant for emergency account because you never know when you'll actually need it.
To protect yourself from temptation, set up and maintain the emergency account at your local bank.
Emergencies will differ and come without warning, but with the cushion of an account dedicated to these situations, you'll be prepared for anything.
[1]. 6 Unpredictable Expenses That Can Blow Your Budget if You Let Them
[2]. 5 ways to use your family emergency fund and 3 ways to not
The information provided in these articles is intended for informational purposes only. It is not to be construed as the opinion of Central Bancompany, Inc., and/or its subsidiaries and does not imply endorsement or support of any of the mentioned information, products, services, or providers. All information presented is without any representation, guaranty, or warranty regarding the accuracy, relevance, or completeness of the information.