Vacationing on a Budget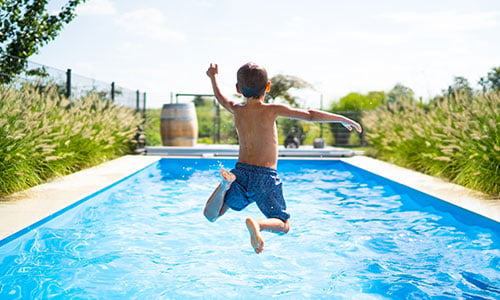 Use these tips to stay within your budget on your next vacation!
When planning your vacation
Be flexible with your destination

Traveling during off-peak times or taking smaller trips throughout the year can help save money. Research places you may not have considered visiting before.

Deciding on a location

When you think of taking a vacation, you may have ideas of visiting popular destinations like Florida or Mexico. Instead of going somewhere crowded and popular, you may want to look into visiting less popular areas for your upcoming trip. Doing so can help you save money because some tourist spots simply don't attract as many visitors.

Booking flights

Trying to figure out if waiting a few days to book a flight will have an impact on your wallet? The cheapest days to fly out of your home city can vary, but they are usually during the middle of the week. Fridays and Sundays usually cost the most, as many people book weekend getaways or travel for business. The best day to book a flight is Saturday and the best months are August and September.[1] In order to get the best price, book a domestic flight at least three weeks before your trip, and two weeks before an international flight. Watch ticket prices and buy when they are at their lowest. You can consider alternative airports that may be smaller or a little further from home to save on costs, as well. If you're going on a vacation during school holiday vacations, consider leaving a day or two early or late to help decrease costs.

Finding lodging

When you are making lodging arrangements, take advantage of price aggregation sites such as Expedia or Kayak to help find the lowest prices. You can also look into staying at someone's apartment or home through Airbnb. Also, consider staying outside of the city you're visiting to cut lodging costs. You can stay at a business hotel on the weekend and leisure hotel during the week when prices are optimal. Want to immerse yourself in the culture of your destination? Try couchsurfing.com where you can stay with locals and meet other travelers.

Reserving transportation

Car rentals are often more expensive at airports, so make your reservation in advance at a non-airport location. Remember to book your car rental early, since you'll be more likely to get a smaller, less expensive vehicle before others rent all the vehicles. Lastly, figure out if your insurance will cover any damages done to the rental vehicle. If it doesn't, rental insurance is a great idea. You never know what can happen – better to be safe than sorry!
When you reach your destination
Maximize mealtime

With regard to eating, some vacation destinations, such as resorts, often include all-you-can-eat packages as part of your stay. Hotels will often offer a complimentary breakfast, as well. You can plan to eat using the services at your lodging, or head to the grocery store and stock up the fridge while you're in town. When you want to go to a local restaurant, save money by going out for lunch instead of dinner. Lastly, bring snacks with you on your activities to avoid afternoon hunger!

Watch your spending

Lodging and airfare are generally the two largest areas where vacationers rack up costs. Continue to be aware of how much you spend on your credit card while vacationing. Relying too much on credit during a trip can set you back financially when you return, unless you plan to pay off your debts in the months to follow.

Don't be afraid to mingle with locals

Ask the staff of a hotel or a waiter at dinner what their top three favorite activities are in the area. While you might not get that lucky, asking around never hurts. Locals can usually tell you which restaurants have good deals on particular nights, or which attractions don't come with a heavy entrance fee.
Wherever you decide to go on a vacation, remember to use these tips to help you save money on your getaway.
[1]. Best Time to Book Flights from the United States in 2020, Sky Scanner
The information provided in these articles is intended for informational purposes only. It is not to be construed as the opinion of Central Bancompany, Inc., and/or its subsidiaries and does not imply endorsement or support of any of the mentioned information, products, services, or providers. All information presented is without any representation, guaranty, or warranty regarding the accuracy, relevance, or completeness of the information.