What the 2019 Federal Reserve interest rate reduction means for you
On Wednesday, September 18, 2019 the Federal Reserve reduced the benchmark federal funds interest rate for the second time in two months.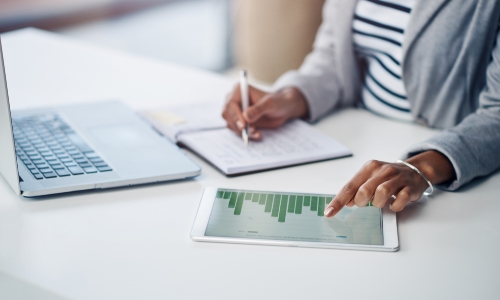 With rates continuing to decline, now may be the time to consider making a financial move. As rates are normally adjusted in threes, while we cannot guarantee, we expect to see additional cuts in the future for the U.S. economy.
So what does that mean for you?
It is likely that loan interest rates will decrease
Loan interest rates will likely decrease depending on the type of loan you have and the term on the loan. It is likely that variable rate loans will mimic the federal rates and new loan rates will likely start off lower. It is also highly likely that interest rates will decrease in the coming months on credit cards, mortgages, home equity loans, car loans, and other consumer loans.
Private student loans will probably follow suit, lowering interest rates
For those paying off student loans, you may potentially see an interest rate adjustment. If you took out private student loans with a variable interest rate, chances are you will start to see your interest rates start to decease. This is a good time for you to review your loan documents and determine whether or not you can refinance without accruing any penalties.
Three times is the charm, historically
Based on historical trends, the Federal Reserve reduces interest rates in increments of three. It is important to consider the potential of further interest rate reductions and whether or not it would be beneficial to wait to make any major financial decisions. Make sure to communicate with your loan officer if you have any concerns or questions in order to best evaluate your needs and make a plan that is best for you.
You may see less interest in your savings account
With the Federal interest rate reduction it is likely that your financial institution will follow suit and start by cutting deposit rates by roughly a quarter of one percent. This means that if you were previously earning two percent (2%) on your savings, you will now only earn one point seven five percent (1.75%). While this isn't a major rate change, it is still enough that you could notice this small adjustment.
So what should you do?
Review your savings plan
If you see an adjustment in interest rates on your savings account, hold tight. Do not immediately invest it into riskier assets in an effort to obtain a higher yield. You should closely evaluate why you are saving your money and when you think you will need it. If you are saving for shorter term needs, like saving to purchase a home or car within the next few years or building a safety net for a rainy day, then you are better off leaving the money in savings and not risking a possible loss. On the flip side, if you are saving for longer term needs, such as retirement, then it may be worth moving some of your savings and investment into high quality stocks or bonds with a higher potential return. That would still allow you time to recover any potential losses you may accrue.
Start paying off your debt
Now is a good time to pay off more credit card debt due to the likelihood of credit card interest rates falling, as well as the possible reduction in savings interest rates. Lower rates allow you to pay off more principal on existing balances compared to paying more accumulated interest on the borrowed debt. Overall, you would be paying less for your borrowed credit card bills compared to if the interest rates were higher.
Consider refinancing your current mortgage
Now is the time to obtain a lower fixed rate on your mortgage due to the declining interest rates. You should review the terms of your loan and speak with your loan officer to determine if refinancing will save you money on your monthly mortgage payment. Also, if you have a private student loan it may be worth reviewing your terms to determine whether or not you can refinance and obtain a lower interest rate or shorten the life of your loan.
Talk to your loan officer and ask your questions.
Every loan is specific to its borrower and may or may not be able to change. With declining interest rates, now is a good time to speak with your loan officer or a financial advisor about how these changes will impact your existing balances. Regardless, it is important that you fully understand the impact of the interest rate reductions and, likely, additional reductions, on your financial situation. Simply knowing will not only give you peace of mind, but could potential save you a significant amount of money in the long run.
Do not hesitate to come in and see us if you have specific questions about these changes or would like to learn more on the direct impact of the rate cut on your finances. We'd be happy to talk though a strategy that makes the most sense for you and your financial plan.
The information provided in these articles is intended for informational purposes only. It is not to be construed as the opinion of Central Bancompany, Inc., and/or its subsidiaries and does not imply endorsement or support of any of the mentioned information, products, services, or providers. All information presented is without any representation, guaranty, or warranty regarding the accuracy, relevance, or completeness of the information.