When free isn't always free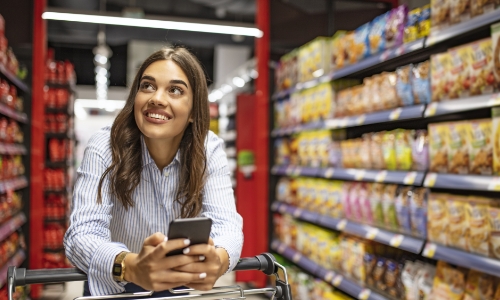 Everyone can use some free gifts or money every now and then. You'd be crazy not look further into anything that says you don't actually have to pay for it.
But unfortunately, not everything is free, particularly when it comes to offers from retailers and other companies. Nothing is ever truly free in that regard.
When you hear something is free, it triggers a feeling of satisfaction in your brain, Jason Hull, CFO of MyFinancialAdvisors.com told Grow, a blog put forth by the investment startup known as Acorns [1].
The following are some freebies that you may end up paying for eventually, if you haven't already. It's important to remember that in almost every instance, free gifts are marketing tools meant to entice you into spending more money and as a result, your money management may get complicated.
Free shipping
Online shopping has become the dominant method of buying merchandise for many individuals. In fact, during the most recent Black Friday shopping weekend, more people bought goods online than in physical stores, the National Retail Federation concluded [2].
During big shopping weekends, many stores and companies will offer free shipping no matter the final cost. But during non-holiday times, free shipping, while enticing, can lead you to throw some extra items in your virtual shopping cart that you may not necessarily need or want.
For example, a popular method some retailers use is to offer free shipping when you spend $50 or more. Once you go through the checkout process, your total is $40 worth of items. At this point you should ideally plan ahead and add something to your cart that will be valuable.
The alternative, which is not advisable, is to go on a shopping spree because instead of spending $50, you may end up losing track of your spending. Don't buy more than you have to.
You can also try holding off on buying items individually and instead amass them in your cart to make one later purchase. This method may help you avoid overspending on what you need.
Free magazines, trials and more
Companies that offer music and movie streaming services often utilize an enticing method to get you to sign up: 90 days of unlimited use of the premium model.
Enjoy those three months because at the end, your subscription will be automatically renewed for the base price. Companies are betting that you will find it too much of a hassle to cancel the subscription, so instead of not paying for three months, you're now paying around $10 a month for a subscription you don't use too often. However, it's perfectly plausible that you find the service worth paying for, in which case the free trial did its job.
To avoid this, be sure to head into the service's settings and turn off automatic renewal.
Magazines work similarly and can be more difficult to keep track of. To help you out with canceling before automatic renewal for any subscription, create a calendar reminder before the deadline. This way, you don't have to constantly worry about canceling, but you'll still be reminded to do so a day or two beforehand.
Credit card offers
When signing up for a credit card or buying a car, you may be wooed with the promise of no interest for a certain number of months, typically anywhere from 12 to 24. There is no denying the attractiveness of these offers - provided you pay everything off in time. Otherwise you can expect a higher interest rate to kick in and increase your monthly payments.
"Free doesn't always mean what it implies."
Avoid this by paying off your balance before the interest-free period is over.
Buy one, get one free
A favorite of many shoppers, buy-one, get-one-free offers are enticing, but only if you're specifically shopping for that deal. For instance, you may be tempted to buy a pair of shoes because the other pair is advertised as free, even though you don't need shoes.
Splurging on these types of sales may mean less money saved for vacation, emergency expenses or more.
The next time you're given a free offer, read the fine print and remind yourself that free doesn't always mean it is. If you aren't careful managing such deals, you may end up going over your budget.
Sources:
[1]. Thanksgiving Weekend Shopping Brings Big In-Store and Online Crowds, According to NRF Survey
[2]. 'Free' Offers That Can Actually Cost You
The information provided in these articles is intended for informational purposes only. It is not to be construed as the opinion of Central Bancompany, Inc., and/or its subsidiaries and does not imply endorsement or support of any of the mentioned information, products, services, or providers. All information presented is without any representation, guaranty, or warranty regarding the accuracy, relevance, or completeness of the information.