10 areas to consider for your annual business checklist
With any new quarter or season, there is an opportunity to look at previous trends, successes, and pain points. Take the time to review and adjust your business plan and understand the ups and downs now so you can ultimately add to your bottom line.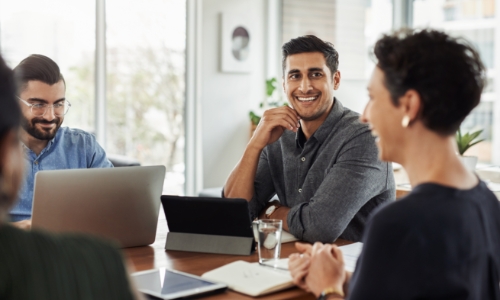 Keep these 10 areas in mind as your perform your annual or quarterly review.
Analyze your budget and review the numbers. Revisiting your budget from the previous year is a great way to start evaluating the financial needs of your business. Hopefully there won't be any dramatic changes in your budget, prompting a complete reconfigure, but instead small shifts in allocations based on your needs for any new campaigns, products, or initiatives. Plus, if you were over (or under) budget in certain areas, tracking those trends to understand the negative impact on your funds will help determine where money is needed and what can be cut from the priorities.
Take a pulse on employee morale and reward success. Ask your employees for feedback. This can be in the form of a confidential survey or one-on-one conversation depending on what you're comfortable with and the personalities of your employees. In return, rejuvenate your employees with a sign of your appreciation in the form of a company award, celebration, or even a gift card. Showing your employees you care and invest in their well-being will keep your team's turnover to a minimum and ensure the quality and quantity of work remains consistent. Sometimes the little things can mean the most.
Evaluate pain points and identify trends. It might seem silly taking time to meditate on the major events that occurred within your business in the previous year or quarter, but putting together a timeline of stock shortages, cash flow issues, data breaches, or recognition your company received, will help you identify trends and note previous highs and lows. The ability to predict these trends will help you financially prepare for seasons of low cash flow and business traffic.
Evaluate the need for new staff. As your company continues to grow, the need for additional staff and experts in new fields can become more pressing over time. To keep up with your company's growth as well as new advances in technology, like app or website development, now could be the optimal time for your business to hire on new staff to rally behind these company projects. Along with reviewing your budget, investigate areas where you can cut to accommodate hiring new staff members to your team.
Create an action plan for the new quarter. Take time now to sit down with your team and create an action plan for the upcoming quarter. Having an action plan for marketing initiatives, sales strategies, and major events that affect your business will ensure that your team has an organized layout for the new quarter. To encourage new ideas and collaboration, consider hosting the meeting somewhere out of the office.
Perfect your mission and positioning statement. As your business grows and adjusts to an ever-changing market, it may be time to take a look at your original mission and positioning statement. Does your mission still hold true? Is your positioning statement still the differentiator between you and your competitors? These two components go hand in hand and will help you determine your marketing plan for the upcoming quarter and seasons.
Explore new opportunities for growth. Growing your business can happen with various tactics. It could be time to open a second location, develop a website, new products and services, or simply enhance your presence on social media. Estimate potential return on investment and any costs associated with your new venture to determine the greatest opportunity for your business.
Backup your files and organize documents. Backing up files and organizing your documents are tasks that easily take the back burner throughout the year. However, by ensuring your computers remain organized with backup files saved on an external hard drive, you could save yourself major headaches should your computer or network be corrupted with malware.
Do your research on new regulations. Keeping up with updates to laws and regulations that may affect your business is important in the realms of compliance regulation, federal tax policies, and healthcare standards. Though there likely won't be major changes that largely affect your day-to-day operations, ensuring that your shop is in order for the coming year will help alleviate any concerns or hurdles you may have to deal with later.
Stay updated on technology. Technology is a great way to streamline your business, simplify day-to-day operations, and even save money. Keeping up on the latest trends will help you stay updated on any machinery or software that can aid your business within its industry or with general financial management. For instance, eDeposit and ePayroll allows you, and your employees, to send and receive money with making any trips to the bank.
Preparing for a new season can add a lot to your to do list. Get started early, and when you need a little extra help, Jefferson Bank will be here to guide you through the rest.
Need some help with the logistics? Reach out to our team at 573.634.0888 and we will be happy to help! Or, get started with Business Analyzer today. Simply enter the basic information on your business and we'll help you determine the exact products and services you need to run your business more efficiently.
The information provided in these articles is intended for informational purposes only. It is not to be construed as the opinion of Central Bancompany, Inc., and/or its affiliates and does not imply endorsement or support of any of the mentioned information, products, services, or providers. All information presented is without any representation, guaranty, or warranty regarding the accuracy, relevance, or completeness of the information.