How to Prepare Your Teen for Their First Bank Account
Teaching your child about responsible spending and saving habits can be a valuable lesson that will benefit them throughout their life.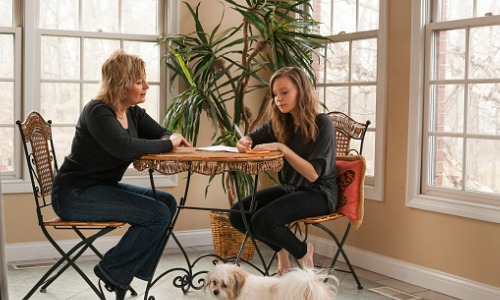 As your teenager enters the workforce and starts earning their own money, it's important for them to understand being responsible with money and having their own bank account. This will not only help them develop valuable skills for the future, but will also give them a safe and secure place to keep their earnings.

How to Prepare:
• Do Your Research
Opening a bank account requires some research to find the best account for your teenagers needs. Consider opening a checking account for daily spending and a savings account for future goals. Depending on your teen's age, you may need to be a signer or joint account holder to provide guidance and supervision while allowing them some independence to learn about financial responsibility. Consult with a customer service representative to help you choose the right account for you.
• Gather Necessary Documents
Before your teen can open a bank account, they will need to show some important papers like an ID from the government, a proof of their address, and their social security number. Make sure you collect all of these papers before you go to the bank or start filling out forms on the internet.
• Talk to Your Teen
It's important to talk to your teen about being responsible and safe when they have their own bank account. Teach them how to manage their money by setting a budget, saving, and avoiding spending too much. Make sure they keep track of their money and check their account balance often.

Your teen may have short-term goals, like buying new clothes or video games, or long-term goals, like saving for a car or college. Help them think about their priorities and how they can achieve their goals.
It's also important to talk to your teen about being safe with their money.

Tell them to watch out for people who might try to steal their information or money. Remind your teen that it's a good idea to check their account often to make sure they recognize all activity.
• Set Up Online Banking
Your teen can use online banking and mobile apps to check their bank account, transfer money, and pay bills. It's easy and convenient! Make sure you set up online banking with your teen and show them how to use it so they can keep an eye on their money.
Start your teen's financial journey with Jefferson Bank today! Open an account online or stop by one of our branch locations.
The information provided in these articles is intended for informational purposes only. It is not to be construed as the opinion of Central Bancompany, Inc., and/or its subsidiaries and does not imply endorsement or support of any of the mentioned information, products, services, or providers. All information presented is without any representation, guaranty, or warranty regarding the accuracy, relevance, or completeness of the information.