How to Save Money on Your Road Trip
With careful planning you can save money while still enjoying an unforgettable journey on the open road. Learn how to keep your budget intact.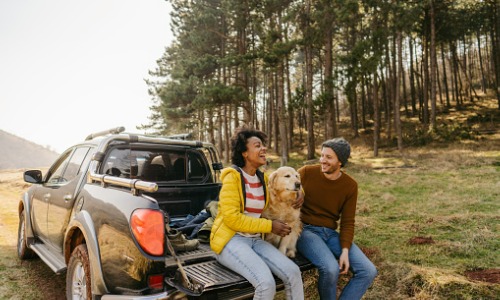 Going on a road trip is an exciting adventure, but it's important to manage your expenses wisely to make the most out of your travel budget. With careful planning you can save money while still enjoying an unforgettable journey on the open road.



Plan Your Route

Before you begin your road trip journey, plan your route wisely. If you're thinking of going alone, it might be a good idea to invite your friends or family members to join you. When it's time to share the costs, consider using Zelle for a convenient way to send money.

Set a Budget

It's important to know how much you'll be spending if you want to save money. When planning your trip consider how much you'll be spending on gas, accommodations, meals, activities, parking and tolls.

Choose Affordable Accommodations

To stretch your travel budget, consider staying at a budget-friendly accommodations. Look for discounted rates at motels and hotels along your route. Consider alternative options such as camping sites or vacation rentals, which can often be more cost-effective and provide unique experiences.

Get Your Car Checked

It's important to have your car checked by a mechanic or at a dealership before you hit the road. Have them check your oil, rotate and check the tire pressure, fill up the fluids, and make sure your windshield wipers are working well. Taking care of these things beforehand can help you avoid stress and expensive repairs on the ride of the road.

Pack Your Own Meals and Snacks

Eating out can quickly drain your funds during a road trip. Save money by packing your own meals and snacks. Prepare sandwiches and snacks like fruit and granola bars. This way, you can enjoy picnic lunches or quick bites without relying on expensive roadside restaurants.

Optimize Fuel Efficiency

Fuel costs can significantly impact your road trip budget. Reduce fuel consumption by maintaining proper tire pressure and using cruise control. Use smartphone apps like GasBuddy and Waze to find the cheapest gas stations along your route. Also consider if your bank offers a gas card perk.

Research Free or Low-Cost Attractions

Discovering free or affordable attractions along your route can enhance your road trip experience without straining your budget. Research local or national parks and historical sites that offer free admission or minimal entrance fees. These hidden gems can provide memorable experiences without the hefty price tag.

Take Advantage of Travel Memberships and Rewards

If you're a member of travel clubs, loyalty programs, or credit card rewards, make sure to take advantage of your benefits during your road trip. These memberships often offer discounts on accommodations, dining, and attractions, helping you save money and earn more rewards.
Remember, a well-executed road trip can be both affordable and unforgettable, allowing you to create cherished memories without the worry of overspending.
The information provided in these articles is intended for informational purposes only. It is not to be construed as the opinion of Central Bancompany, Inc., and/or its subsidiaries and does not imply endorsement or support of any of the mentioned information, products, services, or providers. All information presented is without any representation, guaranty, or warranty regarding the accuracy, relevance, or completeness of the information.