Inexpensive Summer Activities
Spend your summer free time having fun without spending money. Take advantage of the great outdoors and the many indoor options in Jefferson City.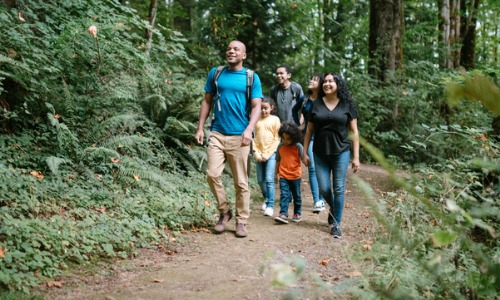 Looking for something fun to do but don't want to break the bank? Learn about some inexpensive ways to entertain yourself. Finding fun things to do that don't cost too much is a difficult thing to do, but if you look close enough, there are many fun things to do here in Jefferson City!

Culture and Education
If you're wanting to mix education with entertainment, here are some ideas:
The Museum of Missouri Military History is where you can find artifacts from several wars. Step inside an actual C-130A Hercules warplane or read actual letters from the Great War.
The Cole County Historical Museum is open for appointments only and holds paintings, pictures, and even some inaugural gowns.
The Missouri State Museum is especially interesting since it is located in the state Capitol! You can learn about the events that shaped our state and see artifacts from the history of Missouri.
The Highway Patrol Museum has old cars on display and some artifacts from Bonnie and Clyde's hideout.
The Museum of Modern Art features unique modern work from many different artists and brings quality art pieces right to Jefferson City.
Nature and Exercise
Sometimes being in nature is exactly what you might need to beat your boredom. There are lots of great walking trails nearby that offer more than exercise:
At the Runge Nature Center, there are a couple of trails to choose from, and one even takes you right by an old fire watch tower!
The bridge to Adrian's Island leads to a paved walking path that is right alongside the Missouri River.
The Katy Trail offers a scenic flat walking surface that spans over 240 miles across the state of Missouri.
The Greenway offers a paved trail surface and is roughly 15 miles long.
Recreational Activities
If you are wanting to get in some recreation time, these options provide ways to have fun in the sun as well as curled up in a comfy chair with a good book:
Check out the Missouri River Regional Library. Choose from a wide selection of books to read, and book clubs to join. Check out this calendar of events to find other activities held there. They even have yoga!
Grab some frisbees, and head to Binder Park. The free disc golf course takes you all around the park, through the trees, and gives a view of Binder Lake.
One more thing you could check out is the Parks and Recreation Facilities. There are open courts for tennis, horseshoes, and other sports, along with a skateboard park.
Having fun doesn't always have to hurt your wallet. So, gather your loved ones, embrace the sunny days, and enjoy your summer filled with adventure right in your own community!
The information provided in these articles is intended for informational purposes only. It is not to be construed as the opinion of Central Bancompany, Inc., and/or its subsidiaries and does not imply endorsement or support of any of the mentioned information, products, services, or providers. All information presented is without any representation, guaranty, or warranty regarding the accuracy, relevance, or completeness of the information.