Keep your employees happy and healthy [Infographic]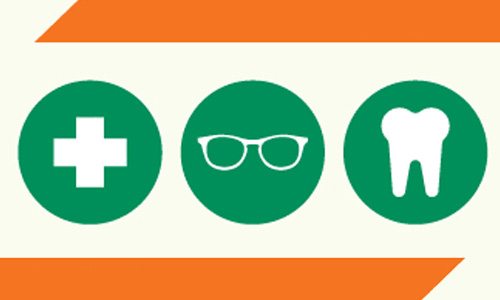 There doesn't seem to be any reduction in health care spending on the horizon. According to an estimate from the Centers for Medicare and Medicaid Services (CMS), the annual national health care spending rate will increase 1 percent faster than the expected economic growth rate. In fact, CMS projected that national health care spending will increase 5.8 percent each year over the next 10 years.
That's a startling total until you look at how much health care spending increased in the first quarter of 2014 alone. Spending went up nearly 10 percent from the end of 2013 to the start of 2014, which was the largest quarterly increase in more than 30 years. And snowballing health care expenditures typically lead to one thing: higher insurance premiums.
Establish your company for success following recent health care trends
But how can you judiciously manage the rising costs of health care for your company while still offering high-caliber coverage to your employees?
One option that continues to pick up steam is a Health Savings Account. This account gives employees a variety of options to choose how they will spend their health care dollars, while keeping monthly premiums to a minimum. Health Savings Accounts fused with high-deductible plans lead to lower monthly premiums.
But that's not all. Employees and their employers can make tax-deductible contributions to Health Savings Accounts and employees can decide how their funds are spent up to the IRS limit.* Another benefit of a Health Savings Account is earned interest and funds staying with the employee even after a change in career path or retirement.
If you are a Health Savings Account owner and turn 65, those funds can be used for non-eligible expenses, although they must be claimed as income to avoid any IRS penalties.
Member FDIC
*Consult your professional tax advisor for all of the details.
The information provided in these articles is intended for informational purposes only. It is not to be construed as the opinion of Central Bancompany, Inc., and/or its subsidiaries and does not imply endorsement or support of any of the mentioned information, products, services, or providers. All information presented is without any representation, guaranty, or warranty regarding the accuracy, relevance, or completeness of the information.