Revamp your hiring process with these 5 tips
Your employees are the backbone to your company, which is why it's so important to find people that are the right fit.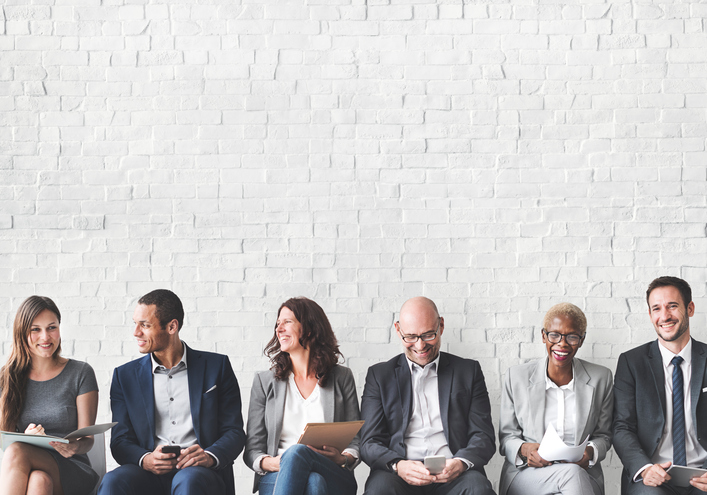 Recruiting and hiring can take a lot of time and energy. That can cause employers to feel desperate and to simply fill a position, but that can be risky if the hire just isn't right for the position.
Take some time and evaluate your current hiring plan. Making the necessary changes needed in order to attract and hire the most qualified applicants for your business can really pay off.
Streamline the process – The last piece to consider is how your application and hiring process works. Are you getting lots of applicants to begin with? Do recruits begin their application process but stop midway through? When you call to offer someone a position do they already have a new job somewhere else? These are all important questions to consider because if people have to jump through hoops to simply apply to your job, then they won't. Applicants are often interviewing at multiple places at once, so don't want to miss out on the best employees because your process is complicated or takes too long.
Go where the job seekers are – Today's job applicants are no longer looking in the newspaper for job openings. Instead, place your open positions online with popular places that applicants are looking, like LinkedIn, Monster, and Glassdoor. Also consider your current social media presence, because from hiring standpoint it allows potential applicants a quick and easy way to gage companies. Outside of the digital world, promote your open position at industry events, local community activities, and more. Highly motivated people often attend events and conferences, making those environments ideal for finding the right candidate.
Offer competitive compensation –The first place you may look when creating a new position is your budget, which isn't always wise. It is important to figure out what the going rate is for a position, then deciding if you're able to make that work within your budget. Take a look at similar positions and what their salary offerings are. Employees want to be correctly compensated for their position, and the most qualified applicants will aim for the highest paid opportunity.
Create an employee benefits plan – A major consideration for most applicants are the perks that come with a position. A basic employee benefit plan won't cut it in today's competitive hiring landscape, as most employees expect to have at least basic benefits. It's important to shop around to create a desirable retirement, health, and insurance place for employees. But also consider perks outside the typical benefit package, like flexible work hours, educational opportunities, social engagements, and even gym memberships.
Promote why people work for you – Your employees will spend a majority of their time at work, so emphasize why people like to work for you. Make it clear that your company is a positive place to work and that employees will actually enjoy spending their time there. At the same time, it's equally important to highlight the fact that your company has a good work-life balance. Potential applicants appreciate their personal time and will not apply if they believe they will be tied to their job 24/7.
The information provided in these articles is intended for informational purposes only. It is not to be construed as the opinion of Central Bancompany, Inc., and/or its subsidiaries and does not imply endorsement or support of any of the mentioned information, products, services, or providers. All information presented is without any representation, guaranty, or warranty regarding the accuracy, relevance, or completeness of the information.