Accelerate your business cash flow with these 6 strategies
More money in the bank means more opportunities for your business. You gain the ability to hire additional employees, expand operations, invest in new products and services and, ultimately, grow your business. The hard part is adjusting your cash flow so it moves at a more efficient speed, allowing you the freedom to invest.
Here are six easy strategies to implement so your business can increase your overall cash flow and get you on the fast track to higher profits.
1. Create additional revenue streams.
Determine if there are additional revenue streams your business could support. This could include expanding your services or goods sold, or even implementing a solution that rewards you as you use it. Jefferson Bank's Commercial Payments solution is a powerful and automated Accounts Payable (AP) system that will streamline your current payment process into a faster, more efficient payment system that requires less management — saving you more money and time. And because Commercial Payments is credit card based, Jefferson Bank will pay you a revenue share, or cash back, on every dollar of digital payments processed through the system.
2. Reduce your spending.
It may seem obvious, but this simple tactic works – reduce your overall spending to increase your cash flow. Of course, this is easier said than done. Instead of looking at the big picture, determine a few minor reductions that can result in major returns.
The easiest place to start is by analyzing all of your current spending. Review everything, from how much your office supplies are to the cost of your electrical bills every month. Also, don't forget about quarterly or yearly expenses like insurance, employee salaries, and even taxes. After you have a good picture of your yearly spending then you can look for areas that can be reduced. One thing that is important to remember is to approach spending cuts carefully, because pay cuts can result in driving away employees.
3. Watch your inventory.
It's easy for an inventory to get out of control, making it ideal to review for increasing cash flow. How much are you currently investing in your inventory? There's a good chance you have excess items from past purchases, creating a dead end for expenses. It's important to find a balance between having too much and too little of inventory. Find the fine line that is just enough to satisfy your customers' needs, even if that means taking time to get organized and selling outdated items at a discounted price to be more efficient.
4. Offer discounts for fast payments.
Consider adding a fast payment discount to encourage your customers to complete their invoices or bills faster. The discount doesn't have to be substantial, but customers will appreciate a small amount of savings if they pay within 30 days or less, which in turn can increase your cash flow. It may also be worth it to experiment with several incentive plans and different discount levels to reach more clients and collect payments faster.
You could also create a similar discount program for yourself and your vendors so you pay them faster through Jefferson Bank's Commercial Payments automated payment system. By paying your vendors sooner, even before the due date, you'll build trust that can hopefully turn into a well-deserved discount.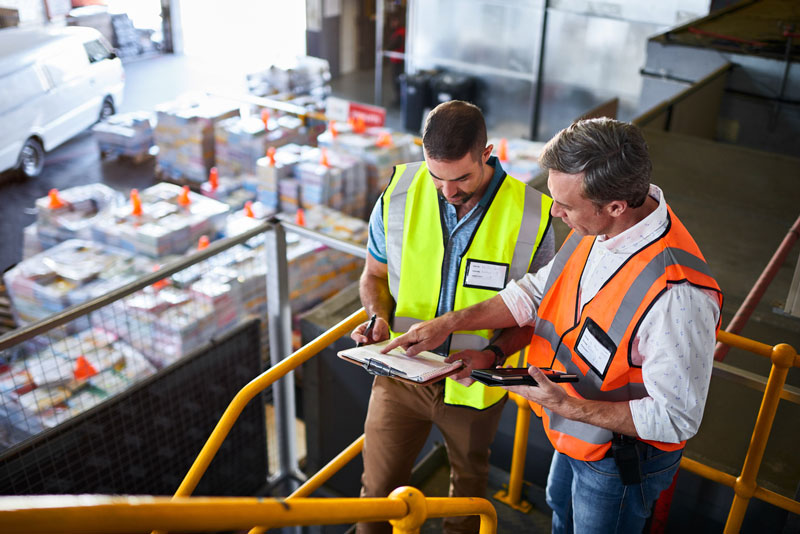 5. Offer prepayment rewards.
Incentivize your customers to prepay a portion, or their entire bill, up front by offering a variety of rewards ranging from discounts to extra products. Customers who prepay for large packages, services, or multiple items could receive extra rewards. These rewards, which can also include gift cards, will encourage them to stay and continue buying your products or services.
6. Consider raising your prices.
When was the last time you raised your prices? While you don't want to out price your customers, you do want to keep up with inflation. Do some research of your competitors and find the happy-medium that fulfills your cash flow needs. Just make sure to stay within a prince range that keeps your customers happy and loyal.
Stop by any Jefferson Bank location to find out how Commercial Payments can make your Accounts Payable system more efficient and profitable.
The information provided in these articles is intended for informational purposes only. It is not to be construed as the opinion of Central Bancompany, Inc., and/or its subsidiaries and does not imply endorsement or support of any of the mentioned information, products, services, or providers. All information presented is without any representation, guaranty, or warranty regarding the accuracy, relevance, or completeness of the information.