Best Mother's Day Gifts on a Budget
Whatever your budget may be, there are gifts out there to make your mother smile.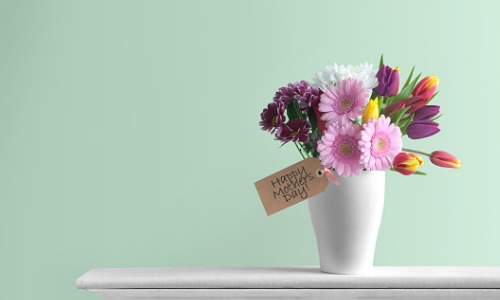 Mother's Day recognizes the remarkable women in our lives who have stood by us in good times and bad. It's an opportunity to express our admiration and thankfulness for the affection and nurturing they have provided us.
Although there are plenty of luxurious gifts to choose from, you don't have to spend a fortune to make her feel extraordinary. Discover some considerate gift ideas that will make your mother feel cherished and appreciated!
DIY Gifts

Crafting a DIY present is one of the most genuine and cost-effective methods to express your affection and gratitude. Here are a few suggestions!

Memory Book: It's possible that your mother has been procrastinating on the task of organizing numerous photographs lying around for years.
Handmade Card: While store-bought cards are pretty, a handmade card would be even more cherished by your mother! Even if all you have is a pencil, a scrap of paper, and the love in your heart, you can still create a card that your mother will value.
Magnets for the fridge: Craft customized photo magnets for your mom to display on the refrigerator. Either create them yourself or design your own on Shutterfly.
Make coupons: This gift is ideal for the younger siblings. Make a coupon booklet filled with tasks to be accomplished whenever your mother chooses to redeem them.
Recipe Book: Gather all of your mother's recipes and consolidate them in a single location. For an added bonus, contact your family members and obtain some ancestral recipes that your mother may not have.

Cook Brunch

Skip making reservations and organize a Mother's Day brunch in the comfort of your own home. This way, not only will you save money, but you'll also avoid crowded restaurants and can prepare your mother's preferred dishes in the kitchen.
Add a special touch: Put flowers on the table so your mom will feel extra special!

Organize a Game Night

Schedule a laid-back game night that accommodates everyone's schedule. Even if it's a rare event, your mom will undoubtedly appreciate having everyone gathered together. If you frequently host game nights, think about purchasing a new game to try out.



Take Family Photos

Mothers adore cherishing memories, and there's no better way to do that than arranging a family photo shoot. Gather the entire family, take some photos, and have them framed. Whether the pictures are captured by a professional, your tripod, or a friend, your mom will treasure them!

Clean Her Car

While buying your mother her dream car might not be feasible, offering her vehicle a thorough cleaning could be the next best thing! So, roll up your sleeves and give your mother's car a high-quality cleaning similar to what professionals would do.

Have Her Take the Day Off

Take responsibility for your mother's chores for the day. Tackle laundry, clean the house, cook meals, and let her unwind and enjoy her day off.
There are many wonderful Mother's Day gift ideas to choose from. Whether you choose something personalized, practical, or sentimental, the most important thing is to show your mom how much you love and appreciate her.
The information provided in these articles is intended for informational purposes only. It is not to be construed as the opinion of Central Bancompany, Inc., and/or its subsidiaries and does not imply endorsement or support of any of the mentioned information, products, services, or providers. All information presented is without any representation, guaranty, or warranty regarding the accuracy, relevance, or completeness of the information.