Eliminate your carbon footprint with Jefferson Bank
The world of banking is changing and making it easier than ever to eliminate your carbon footprint. By going green and reducing paper from your life, you're not only saving trees, you're also reducing the risk that those documents wind up on the wrong hands.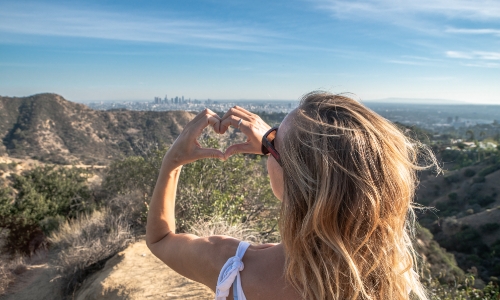 If you haven't already, be sure to check out our online and mobile services to help you eliminate paper:
1. Sign up for electronic statements - By receiving your statements electronically, you eliminate the risk of someone taking the documents out of your mailbox or trash bin. When you enroll in eStatements, you can view your account statements, mortgage statements, and tax documents at any time via Online or Mobile Banking. All documents are conveniently stored in one location and are available for up to seven years.
2. Put your bills on autopilot - Save on stamps and envelopes, as well as a trip to the post office, with our online and mobile bill pay service. Manage and edit your payments from one convenient location via Online and Mobile Banking.
3. Make deposits from home - Deposit your checks from home via the Jefferson Bank Mobile App to eliminate a trip to the bank and other paper receipts by using Mobile Check Deposit.
4. Pay a friend from your smartphone - Jefferson Bank has partnered with Zelle®, to give you a safe and easy way to send money to your friends and family. Money moves directly from account to account with no stops in between, so you won't be left wondering where your money is. Split the lunch tab with a coworker, send a sibling your share of your parent's anniversary present, or even send your child emergency gas money.
Digital banking is changing the way people bank all over the world - making your life easier, providing enhanced security benefits, and making the world a little bit greener.
Zelle is intended for sending money to family, friends and people you are familiar with. We recommend that you not use Zelle to send money to anyone you don't know. Zelle and the Zelle related marks are wholly owned by Early Warning Services, LLC, and are used herein under license.
The information provided in these articles is intended for informational purposes only. It is not to be construed as the opinion of Central Bancompany, Inc., and/or its subsidiaries and does not imply endorsement or support of any of the mentioned information, products, services, or providers. All information presented is without any representation, guaranty, or warranty regarding the accuracy, relevance, or completeness of the information.