Google My Business – The basics you need to know
When was the last time you used Google to search for a business, or restaurant? Chances are it was pretty recently.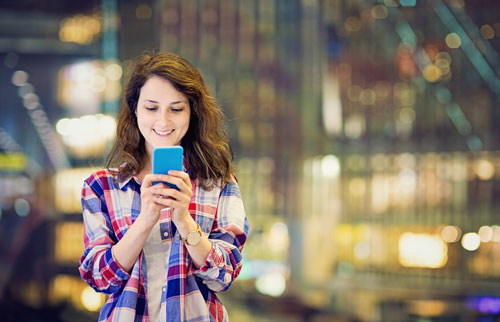 Today's customers are constantly searching online to find the best store that fits their needs. They can easily differentiate and choose between business options based on customer reviews, star ratings, and even how much information is available about a business online. That's why it is so important for business owners to claim their business location(s) with Google to give their business a much needed presence online and in search.
Google My Business (GMB) is a free and easy way to make sure your business is at the forefront of consumer decision-making. It's important to be there so you can be noticed! Take the right steps to make sure your business had a strong presence in online search results and on Google Locations.
1. Claim your existing business location(s)
Your first step as a business owner is to claim any of your existing business location(s). Once you've done that you will gain control to update your business information as needed to ensure the information is accurate for your business. You will be able to edit your business description, photos, contact information, physical address, normal business hours, any specials hours (i.e., holiday), and even add a link to your website.
In order to claim your business location, you will first need to prove you are the true owner of the business. You can do this by having a postcard with a code sent to your work address or by having Google give your business a call. If your business does not come up in a Google search, you are able to then create a brand new Google Location for your business.
2. Create your business location(s)
Creating your business Google Location can be done in under five minutes. It is really that easy. You just have to be signed into Google with your email account. If you do not have an account, you can quickly create one with your existing email or by creating a new Google account.
Once signed in, in the drop down tab select the My Business icon. Select the Plus button and start to fill in the details of your business. Make sure to save your updates when you're done and then your business should now be on Google Locations. If your business has multiple locations, remember to create a separate Google Location for each. This will allow customers that are searching on the go to find the location in the closest proximity to them.
3. Add important information about your business
After your business is on Google Locations, you're well on your way to showing up in search results, but first it is important to add essential information to best market your business. A great way to do this is by uploading photos of your business, both inside and out. Also, let people know what your business can offer them by providing a short detailed snippet about your business. Post any updates or upcoming events to your location's listing by using the Posts feature and let people interact with your business. The last important detail is to make sure all of your business information is correct and up to date.
The information provided in these articles is intended for informational purposes only. It is not to be construed as the opinion of Central Bancompany, Inc., and/or its subsidiaries and does not imply endorsement or support of any of the mentioned information, products, services, or providers. All information presented is without any representation, guaranty, or warranty regarding the accuracy, relevance, or completeness of the information.