More Americans becoming landlords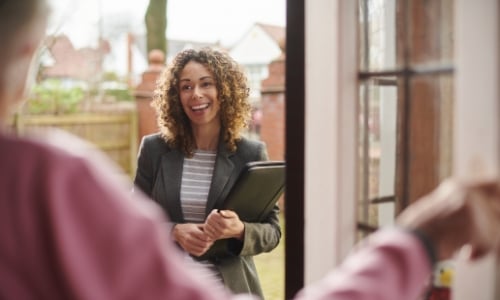 Susan Young is part of a growing movement among American homeowners. Young, a resident of Lawrence, Kansas, decided to hold onto her first home after purchasing a second. Instead of selling it, she is now a landlord.
Young said she chose not to sell after she was able to refinance the mortgage on her home in 2013, capturing a 3.25 percent rate on a 30-year fixed loan. Even though she and her family bought a second home, she decided not to put her old home up for sale.
"If the interest rate was high, I'd sell," Young told CNN. "But this is such a perfect loan package, I just can't bring myself to give it up."
Young is now renting out her first home for $1,000 a month, which is several hundred dollars more than her expenses. That's allowed Young to make a profit and pay off her mortgage without the usual worry that comes with having two mortgages.
According to a report from Redfin, 19 percent of current homeowners either purchased or refinanced homes between 2011 and 2013. That was when rates were historically low at just under 3.4 percent. The low mortgage rates and rising rent prices are swaying homeowners to keep their properties and become landlords.
"Clients tell us all the time, 'We're never going to sell our home, even after we buy a new one,'" Glenn Kelman, CEO of Redfin, told CNN.
Others following suit
Chris Cannon and his wife find themselves in a similar situation to Young. Cannon lives in Mt. Lebanon, Pennsylvania, and plans to move out of his current home to a space where he and his wife can start a family. But he, too, is finding it difficult to leave a low interest rate.
"It would be incredibly hard to give up the 3 percent mortgage we have," he said. "When we bought in November 2012, rates were at the bottom - about 3.4 percent for a 30-year - and we paid a couple of points to get ours down to 3 percent."
Cannon told CNN he expects he'll be able to rent his Mt. Lebanon home for $1,400 to $1,500 a month. That would cover his mortgage payments and taxes - which come in at around $1,100 - while also giving him a few extra hundred dollars a month in profit.
CNN reported that becoming a landlord on a first property has been profitable for many Americans. As rents have climbed by around 20 percent nationwide since mid-2006, home prices are still about 21 percent below what they were at that time, making it an ideal time to rent a property.
What to do with tenants
Once you have decided to rent out your home, there are a few items to consider in order to maximize your profits.
It's important to know what rents are in the area. You can check out Zillow, Craigslist and Rentometer to find a rent suitable for your needs that will still quickly attract a tenant. Once you've found a tenant, HousingWire reported that you may increase rents 1 to 3 percent each year while still remaining competitive in the market.
You can also add streams of revenue if you offer landscaping and cleaning services. For example, if you find a landscaping service for $100 per month, you can ask your tenants if they are interested in the service for an additional $110 per month. The same goes for any other type of service such as a maid or cleaning overhaul.
The information provided in these articles is intended for informational purposes only. It is not to be construed as the opinion of Central Bancompany, Inc., and/or its subsidiaries and does not imply endorsement or support of any of the mentioned information, products, services, or providers. All information presented is without any representation, guaranty, or warranty regarding the accuracy, relevance, or completeness of the information.