What to Know about Vacation Homes
Discover the factors for buying a second home and ensure a financially sound and satisfying investment!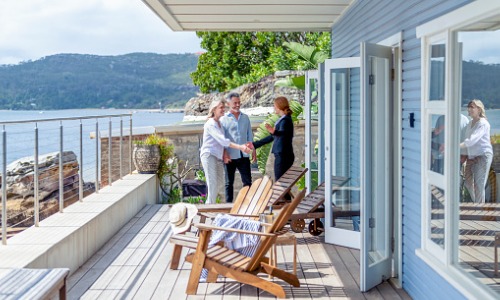 Imagine waking up to the soothing sound of waves or the breathtaking view of a national park right outside your window. It can all be yours when you pick the right vacation home! Before you dive into this paradise, learn tips and tricks to ensure you're prepared for this escape.
You Need to be Financially Prepared
The most important factor when buying a second home is ensuring you can afford it. You don't want to buy a house out of your price range and regret it later. Prioritize determining how much you can spend on a vacation home and assess whether a mortgage is necessary.
Another important aspect to consider is whether you intend to rent the vacation home. If managed effectively, renting out the property can generate significant annual income. Since each situation varies, you'll need to assess whether you prefer self-management or hiring a professional management company. Both options have their advantages, so it's essential to choose the one that aligns best with your preferences and circumstances.
Location is Important
After determining your budget, the next step is selecting a suitable location for your second home. Ideally, you should aim for a vacation property that is close to a beach, lake, national park, or another appealing attraction. Since the purpose of a vacation home is to enjoy it yourself, opting for a location that is easily accessible and not too far away is wise. This proximity allows you to use your vacation property whenever desired. Choosing a nearby location is beneficial in case of any emergencies at the property.
It's important to consider other factors like the economy, weather, and community of the chosen location. These elements significantly impact the overall success and satisfaction of owning a vacation property. For instance, consider the rental potential of the property, especially if it can only be rented out for a limited duration each year. Also, examine the local economic conditions and community atmosphere, as they directly influence the property's appreciation potential and its appeal to potential renters or buyers. A well-rounded evaluation of these aspects ensures that your vacation property brings financial rewards and an enjoyable experience.
Once all these factors have been considered, you can rest assured and sleep peacefully knowing you have made a well-informed decision.
The information provided in these articles is intended for informational purposes only. It is not to be construed as the opinion of Central Bancompany, Inc., and/or its subsidiaries and does not imply endorsement or support of any of the mentioned information, products, services, or providers. All information presented is without any representation, guaranty, or warranty regarding the accuracy, relevance, or completeness of the information.