Watch Out for Common Refinance Mortgage Scams
Did you get a letter saying you have to refinance and to call a phone number? Does it include your specific mortgage loan number?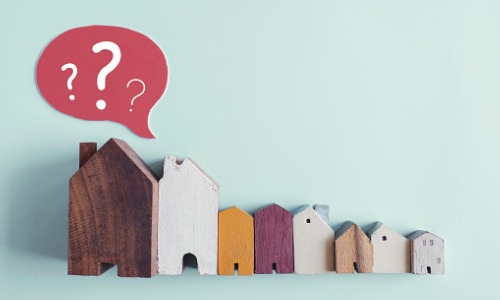 Did you receive a letter in the mail saying your mortgage loan is being refinanced and to call a phone number? Often these letters include your specific mortgage loan number, and that can make you concerned or wondering what's going on.
It's likely a scam attempt. Learn more about the mortgage refinance loan scam, and ways to protect yourself.
Refinance Loan Scam
This scam attempt is designed to gain your money and personal information. Scammers will send you a letter mentioning your lending institution, urging you to refinance your mortgage. This letter contains your specific mortgage loan number, loan amount, and the phone number to call.
In the letter, the scammer might also direct you to fill out a form or wire money to get started. There are also similar scams where a fraudster may ask you to sign over the title to your home to a company or individual for help – never do this!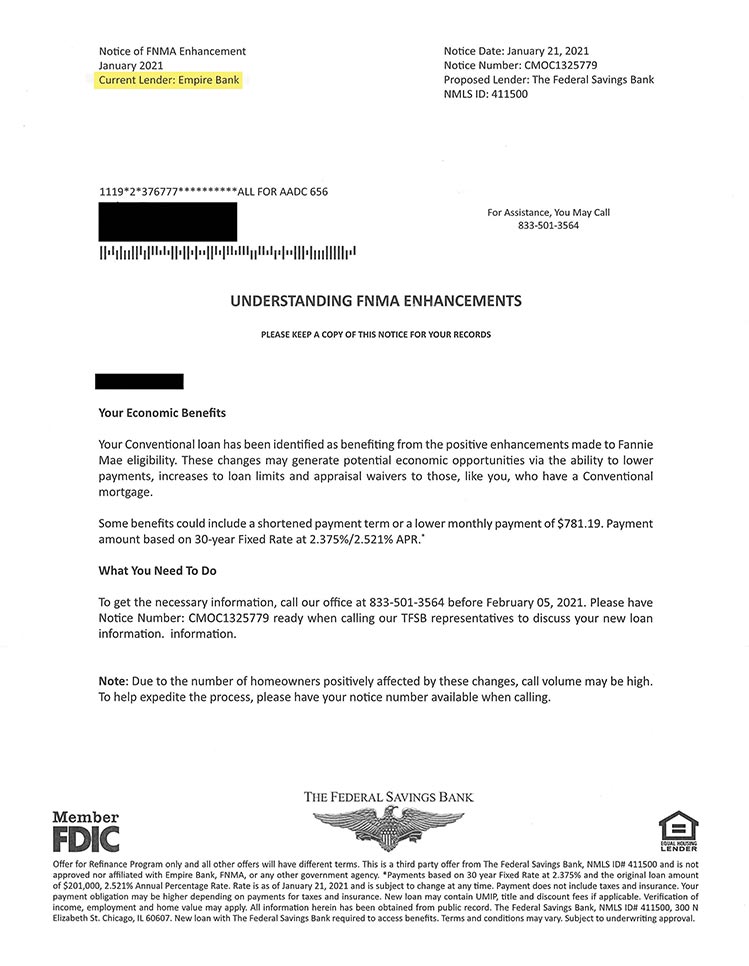 Here's What to Remember
Your lending institution will contact you directly about any genuine changes to your mortgage loan. When modifying the terms of your loan, or refinancing, you would start the process with your lender. No legitimate third party will send this communication.
Ways to Protect Yourself
Protect your personal information! The refinance scam letters can look convincing – they might include a lower, attractive interest rate and terms. But these fraudsters are attempting to gain your Social Security number and date of birth to steal your identity, or sell it to someone else. Stay alert and do not give out any information! If you're wondering about how legitimate the letter is, verify directly with your lender.
Overall, be on alert if you receive any sort of letter, email, text message or phone call, from a company with whom you're unfamiliar. Especially if they tell you to do something with your mortgage. If the communication is not directly coming from your current lender, or you aren't familiar with the company, end the communication immediately.
We're here to help you protect your finances. If anyone has tried contacting you for your personal information, or if there's anything we can assist you with, please don't hesitate to contact us.
The information provided in these articles is intended for informational purposes only. It is not to be construed as the opinion of Central Bancompany, Inc., and/or its subsidiaries and does not imply endorsement or support of any of the mentioned information, products, services, or providers. All information presented is without any representation, guaranty, or warranty regarding the accuracy, relevance, or completeness of the information.