Protecting Yourself Against Synthetic Identity Theft
Synthetic identity theft might be hard to detect immediately. Here are some steps you can take to prevent yourself from becoming victim.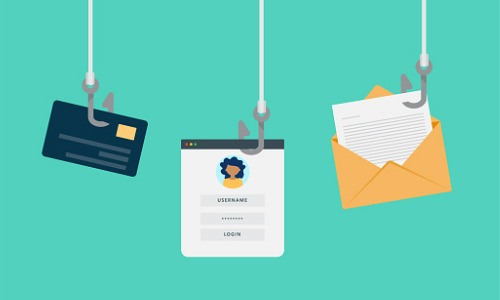 You might be familiar with common identity theft, but have you heard of synthetic identity theft? Or wondering what the difference is between synthetic identity theft and common identity theft? More traditional identity theft is when scammers use your real name, social security number, and other personal data to impersonate you. Synthetic identity theft is when the fraudster is using a mix of both real and fake personal information.
It can be hard to detect the new identity fraudsters create based on a mix of your personal information. Here is some steps you can take in order to prevent yourself from becoming a victim,
Use your Bank's resources

If you are a customer of Jefferson Bank, you will automatically be alerted when profile or login changes are made to your Online Banking. We offer multi-layered authentication for all our online services so your information is protected every day. Make sure to utilize eStatements within Online Banking to safely store your important documents. All of your electronic documents can be stored in online banking for up to seven years.



Keep your Social Security number safe

Memorize your Social Security number so you can keep your Social Security card in a safe place at all times. Shred all documents that contain your Social Security number to prevent a fraudster from accessing your personal information. If you receive a phone call from an individual asking for your personal information, never give out your full Social Security number and ask them for their credentials.



Check your credit report

Keep an eye out for activity that is not yours. A good resource for checking your credit file is annualcreditreport.com. You're able to access your credit report once a year from the three main credit bureaus: Equifax, TransUnion, and Experian. If you are a parent, make sure to closely monitor your children's credit report. Fraudsters like to target children's Social Security numbers because they typically do not have a credit history and their credit reports likely aren't checked for a long period of time.



Go through your mail

Keep an eye out for mail addressed to someone else that has been sent to your address. This could be a sign that creditors are trying to reach the thief as they have mixed your address in order to create a new identity.
If you are a customer of Jefferson Bank and feel as if you are a victim of fraud, take action immediately. Remember, we will never contact you asking for your full social security number, User ID, Password, Secret Word, account numbers or credit-debit card numbers.
The information provided in these articles is intended for informational purposes only. It is not to be construed as the opinion of Central Bancompany, Inc., and/or its subsidiaries and does not imply endorsement or support of any of the mentioned information, products, services, or providers. All information presented is without any representation, guaranty, or warranty regarding the accuracy, relevance, or completeness of the information.