Staying Safe While Using Payment Apps [Infographic]
While person-to-person payment apps are useful, fraud is increasing as criminals attempt different scam tactics. Here's how to stay safe while using mobile payment services and apps.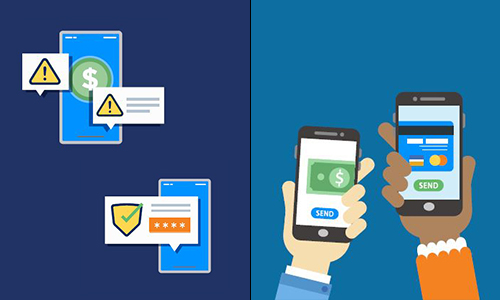 Payment apps allow you to transfer funds more quickly, and while the technology is secure, criminals try methods to scam innocent people. In an effort to obtain your personal information and passwords, criminals will pretend to be from a legitimate source – your bank, the government, even family members.
Using increased personalization, fraudsters can use social media to learn more about you and target more precisely. Which is why it's important to know what information any bank or legitimate entity will never contact you to ask.
According to the Federal Trade Commission (FTC) and American Banker's Association (ABA), use these tips to keep yourself safe while using payment apps.
Safely Use Payment Apps
Double-check all the information is correct before sending funds to those you know.
Confirm you know the person to whom you're sending money.
Do not give out your username, PIN, or password.
Do not click any links in an unexpected email, text message, or direct message.
Your bank already knows your personal information, and will never need to call, text, or email you to ask for this information. If you receive an interaction that doesn't seem right, end the conversation immediately and contact us using a trusted channel.
Information Your Bank Won't Ask for:
PIN Number
One-Time Passcode
Passwords of any kind
Online Banking Secret Word or Password
Full Social Security Number
Debit or Credit Card 3-Digit Security Code or Card Expiration Date
Account Number
Protecting Your Accounts
Enable Multi-factor Authentication (MFA) - to add another layer of security for logging into your account. Use MFA to require two or more credentials for accessing your account, including a unique code, fingerprint, or specific device.
Do NOT give out your login credentials - this includes any usernames, passwords, or verification codes via text message or authentication app.
Keep updated on your account - to ensure no unauthorized payments have been sent from or accepted by your account.
Setting up alerts for you account - Be notified on transactions, balance, card activity, and more!
To set up alerts within Online Banking:

Sign into Online Banking
Click "Manage Alerts" in the top menu navigation
Choose what alerts to receive

To set up alerts within Mobile Banking:

Open the Mobile Banking App
Login with your Online Banking username, password, and secret word
Select "Card Management," and choose what alerts to receive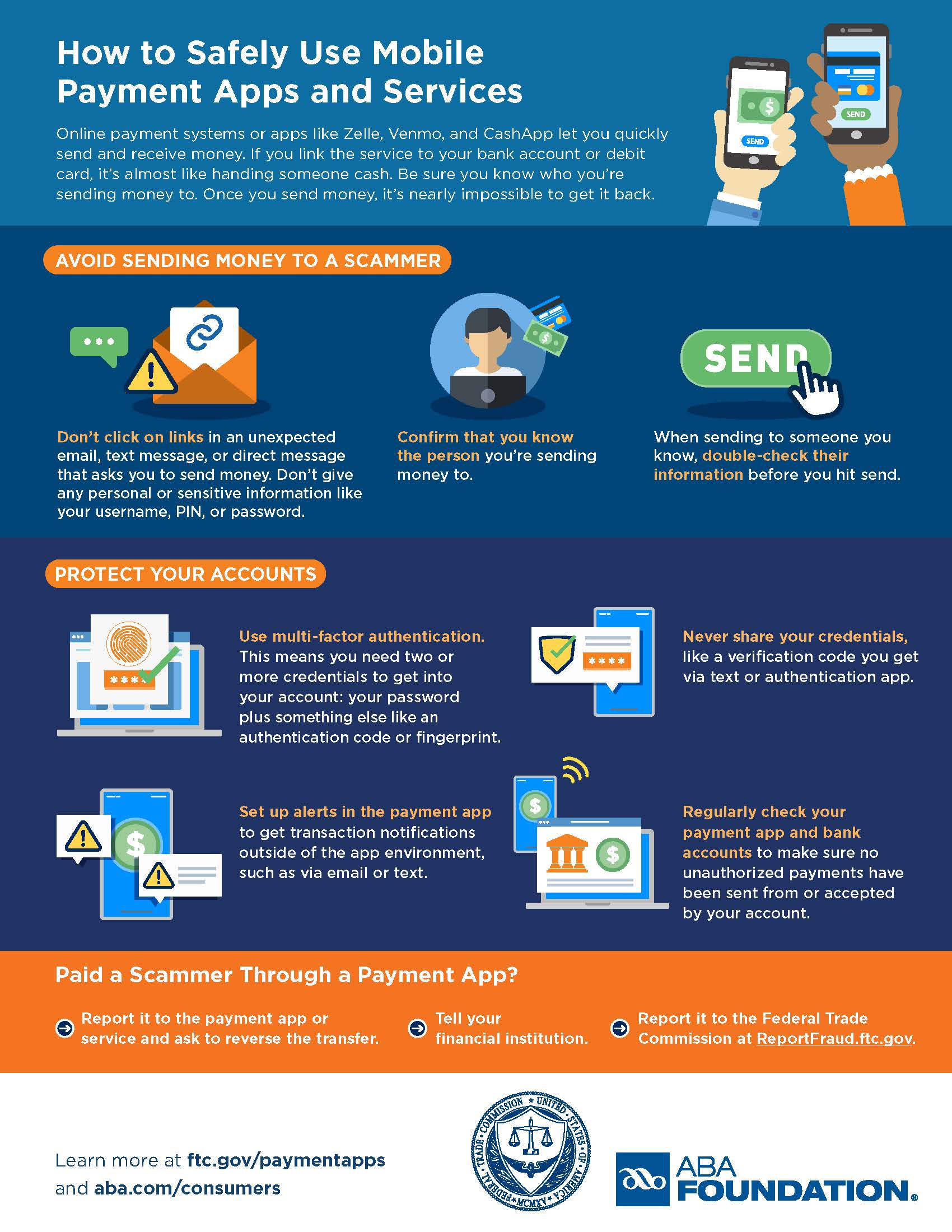 Sent Funds to a Fraudster?
Even if you've fallen victim to fraud, reporting can help protect your community from bad business practices and scams. According to the FTC, report the scam to the payment app service or bank, and ask to reverse the transfer. Next, inform your financial institution on what happened. Also, it's important to report it to the authorities, as they can track fraud trends and understand the dynamics behind scams.
Here are links to file a report if you sent money through a payment app:
The information provided in these articles is intended for informational purposes only. It is not to be construed as the opinion of Central Bancompany, Inc., and/or its subsidiaries and does not imply endorsement or support of any of the mentioned information, products, services, or providers. All information presented is without any representation, guaranty, or warranty regarding the accuracy, relevance, or completeness of the information.