What is Text Banking?
Whether you are somewhere where you can't make a quick phone call to your bank or are in a time crunch, text banking gives you access to your accounts via text messages.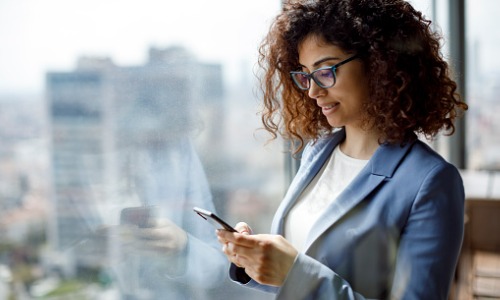 Text banking is a fast and easy way to look up your account balances or your recent history just by sending a text command. You'll save time and can access your account information from the comfort of your own home or on-the-go. You can even add Jefferson Bank to your contact list, amongst your closest family and friends!
Here is how to get started with *Text Banking:
Log into your Jefferson Bank online banking account
Select "Additional Services" and choose "Text Banking" in the drop down menu
Enter your mobile phone number and select "Enroll"
To begin using text banking, simply text 83318 for your account balance and activity and we'll quickly reply back to you. To set up email or text alerts, select the "Accounts" tab and click "Manage Alerts"
Below is a list of text commands, which you can use anytime to stay up to date with your accounts. Send a text message using the following commands to use Jefferson Bank's Text Banking.
B or BAL- Receive a summary of available balances for all of your accounts. You'll receive a list of all your Jefferson Bank accounts and the balances, including checking, savings, and credit card or loan balances.
H or HIST- View a summary of recent transactions for any of your accounts. If you have multiple accounts, you'll choose and respond with which account you'd like to view recent transaction history for.
MENU- View a display of commands in case you forget.
STOP- Texting STOP deactivates all services tied to your phone number (i.e. Text Banking and Alerts) across all affiliate banks.
*Mobile carrier data and text rates may apply.
The information provided in these articles is intended for informational purposes only. It is not to be construed as the opinion of Central Bancompany, Inc., and/or its subsidiaries and does not imply endorsement or support of any of the mentioned information, products, services, or providers. All information presented is without any representation, guaranty, or warranty regarding the accuracy, relevance, or completeness of the information.